Top Rated Spider Control Services For Homes And Businesses In Washington DC
Miche Pest Control is a top rated, family owned and operated exterminating company that provides high quality exterminating services for spiders and other pests in Washington DC and the surrounding areas. Our expert technicians get rid of spiders from homes and businesses fast, and use preventative treatments to keep the spiders from coming back after they've been eliminated. Miche Pest Control has a 4.9 star rating and over 1,000 reviews online - give us a call today!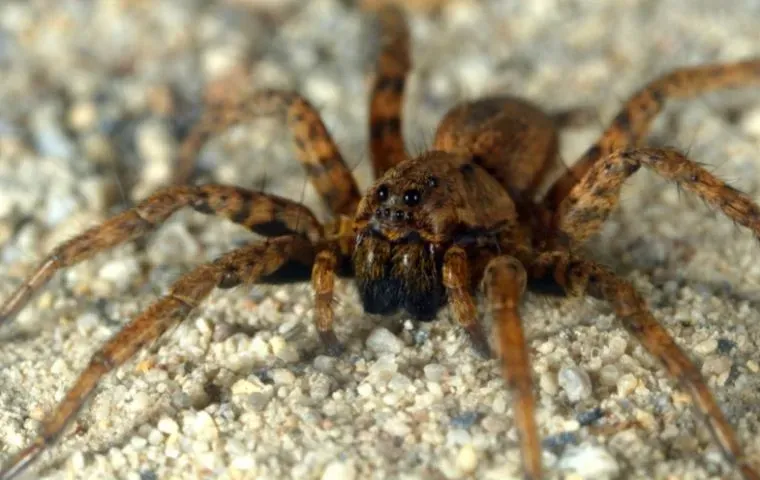 What DC Residents Ought To Know About Effective Spider Control
Even though most spiders aren't a real danger to you, it's still a good idea to keep them out of your home. Being proactive in your prevention efforts can go a long way in reducing your chances of experiencing spider activity.

A good place to start is by eliminating spider attractants around your property. One of these attractions is food. Because spiders feed on insects and other small pests, it's important to prevent these pests from entering your home. Remaining diligent about cleanliness, sanitation, and moisture issues on your property is crucial to effectively preventing spider activity.

For the most effective pest protection, call Miche Pest Control. We'll walk you through our spider control process and get your service scheduled right away.
Get Spider Control In Washington DC
How To Get Rid Of Spiders From Your Home In Washington DC
Walking face-first into a spider web is unnerving, but even more startling can be the discovery of spiders inside your home! The spiders that are commonly found infesting homes in Washington DC can be grouped into two main categories: web-building spiders, and hunting spiders. It is important to know which group of spiders you're up against, if you're going to be successful in getting rid of the spiders in your home.
Web building spiders mainly feed by trapping insects in webs built near light sources such as glass doors, windows, and light fixtures. Hunting spiders mainly feed by chasing down prey like insects and small animals.
If you're having issues with spiders inside your home in DC, the best thing you can do is to call the spider control experts at Miche Pest Control. Our thorough services eliminate spider webs, web building spiders, and hunting spiders, and work preventively to keep them from coming back! The easiest way to keep spiders away is to hire Miche Pest Control - call today!
Get Spider Control In Washington DC
Washington DC's Guide To Spider Prevention
Spiders fit into tiny cracks and crevices around your property in DC, mainly attracted to light, other insects (their food source), and sources of moisture. Addressing these three attractants can assist you in your efforts to prevent spiders. Here are some tips to keeping spiders away from your home or business:
Examine weather stripping and replace if damaged.
Install door sweeps.
Install or repair window and door screens.
Keep the exterior/porch lights off.
Keep vegetation at least five feet from the home.
Keep the yard well-trimmed and neat.
Reduce clutter and keep the house clean.
Reduce excess moisture (leaky pipes, gutters, etc.).
Remove food sources, and store food properly.
Take the trash out regularly and keep it outside in sealed bins.
Use caulk or foam to seal up cracks and crevices.
To effectively protect your property from spider infestation, the best thing you can do is to call in the pest professionals. The team at Miche Pest Control is here to help you. Our team addresses all areas of infestation, eliminating the problem thoroughly from the inside out. Contact us today and one of our pest professionals will walk you through our spider control and prevention services.
Request Your Free Quote
Complete the form below to request your no obligation quote.
Washington DC
Washington DC, formally the District of Columbia and also known as DC or just Washington, is the capital city of the United States of America. It is located on the Potomac River bordering Maryland and Virginia, with Congress holding its first session there in 1800. The city was named for George Washington, the first president of the United States and a Founding Father, and the federal district is named after Columbia, a female personification of the nation. As the seat of the US federal government and several international organizations, the city is an important world political capital. It is one of the most visited cities in the US, with over 20 million visitors in 2016.
The US Constitution provided for a federal district under the exclusive jurisdiction of US Congress; the district is therefore not a part of any U.S. state. The signing of the Residence Act on July 16, 1790, approved the creation of a capital district located along the Potomac River near the country's East Coast. The City of Washington was founded in 1791 to serve as the national capital. In 1801, the land, formerly part of Maryland and Virginia (including the settlements of Georgetown and Alexandria), officially became recognized as the federal district. In 1846, Congress returned the land originally ceded by Virginia, including the city of Alexandria; in 1871, it created a single municipal government for the remaining portion of the district.
The city is divided into quadrants centered on the Capitol Building, and there are as many as 131 neighborhoods. It is the 20th-most populous city in the US. Commuters from the surrounding Maryland and Virginia suburbs raise the city's daytime population to more than one million during the workweek. Washington's metropolitan area is the country's sixth-largest metropolitan area, and includes parts of Maryland, Virginia and West Virginia.