Termite Control For Homes And Businesses In DC, Maryland & Northern Virginia
In the greater DC, Baltimore & Fairfax areas, termites are very common, especially in wooded areas. The termite most commonly encountered in our service area is the Eastern Subterranean Termite. If you're looking for professional termite control services, you've come to the right place - Miche Pest Control provides residential and commercial termite control services throughout Washington DC, Maryland, and Northern Virginia.


Termites & Property Damage
While there is no single United States government agency or independent organization that compiles and tracks termite data and damage, data reported to state agriculture agencies and academic experts indicates approximately 600,000 homes in the United States are damaged by termites each year. The cost to repair termite damage varies, depending on the amount and location of the damage, as well as the construction of the home and the accessibility of the damage.
How Much Damage Do Termites Cause?
Residents of the United States spend an estimated $5 billion per year to control termites and repair their damage. While some infestations are discovered quickly and may not need any repairs, sometimes (rarely) homes may require demolition because the termite damage is so widespread and catastrophic. On average, a homeowner who discovers termite damage will spend $3,000 on repairs; this is typically specifically excluded from coverage by homeowners' insurance policies.
Home Termite Control
A home is the average homeowner's largest investment. Subterranean termites live in nests underground, but they can enter buildings through gaps and cracks less than 1/16th of an inch wide. Once inside, they create mud tubes allowing them to remain out of sight, sheltering them as they move between their colony and their food source: the wood within the walls of the home. Due to their secretive nature, termites can remain undetected until their damage becomes extensive. To get rid of termites and protect your home, we recommend our Annual Termite Baiting plan.
Get A Quote For Home Termite Control
Termite Reduction Tips For Your Home (Or Business)
Dispose of unnecessary cellulose materials around the home, especially in crawl spaces.
Replace landscaping mulch with cellulose-free alternatives.
Alternatively, maintaining a 6-inch gap between your mulch and the foundation may reduce the possibility of termite intrusion.
Keep siding (especially wooden siding) at least six inches above the ground.
Ensure proper water drainage in and around your home.
Minimize moisture issues in basements and crawl spaces.
Prevent standing water from building up around the home.
Make sure gutters are functioning properly.
Inspect for & fix leaky plumbing and/or air conditioning condensation lines.
Seal gaps around utility lines such as water, sewer, natural gas, and electrical lines to limit the opportunity for termites to enter your home (or business).
Ensure there is no earth & wood contact - whenever there is wood in direct contact with the soil, there is an opportunity for an unseen termite infestation.
Annual Termite Protection With Advance Termite Bait Stations
For subterranean termites, we recommend an annual termite control service. Our Annual Termite Baiting service is designed to eliminate any existing termite infestation(s), and help prevent new subterranean termite colonies from becoming established. Annual service has been proven 100% effective, but if you suspect additional damage in between regularly scheduled visits, just let us know! We'll do another inspection and treat the affected areas as needed, at no additional cost.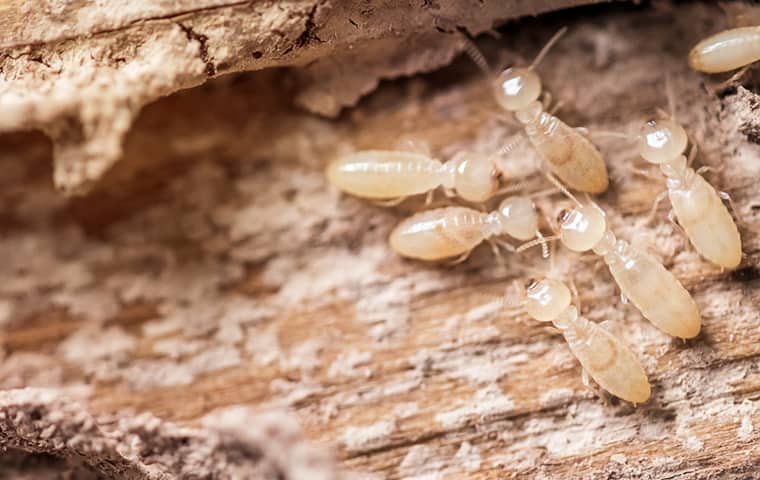 What Kinds Of Termites Are Covered?
Subterranean Termites
While other termites may sometimes be found in our service area, the eastern subterranean termite is by far the most common termite in the greater DC, Baltimore, and Fairfax areas.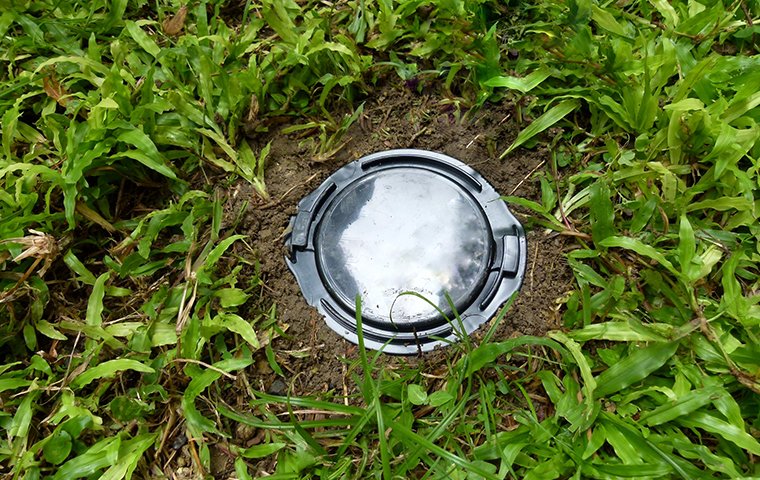 What's Included In Each Annual Termite Control Service?
Comprehensive Structural Termite Inspection
Spot Treatment of Areas With Termite Damage
Inspection of Termite Bait Stations
Maintenance of Termite Bait Stations
Warranty Renewal
Get A Quote For Termite Control
Termite Control With The Trelona® Advance® Termite Baiting System
We use BASF's Trelona® Advance® Termite Baiting System to eliminate termite infestations and work proactively against subterranean termites. Advance® Termite Bait Stations are placed in the ground around the foundation. They are low profile and designed to minimize tampering by children and/or pets. We install stations near active termites and termite damage, then install stations around the perimeter of the home to provide ongoing, proactive termite protection. To supplement the standalone Trelona® Advance® Termite Baiting System, we also use a termiticide foam in the areas with termite damage and/or active termites to speed up the control process.
Why Use Bait Stations Instead Of Liquid Termiticide?
There are a number of advantages that using bait stations to control termites have over using liquid termiticides. Some of the reasons we use bait stations instead of a liquid treatment are listed below:
Termite bait stations are more environmentally friendly, since they don't require hundreds of gallons of termiticide to be pumped into the ground.
Bait stations take advantage of termites' biology for control, providing protection without requiring invasive drilling, trenching, and more.
Liquid termiticides degrade over time; the only indication that a liquid treatment has broken down or worn out is the presence of termites.
Bait stations are easily monitored, and in cases of unusually high activity, it is easy to add another station to supplement the treatment when needed.
Why Use Advance® Termite Bait Stations?
We use Advance® Termite Bait Stations because they have been proven to be the most effective bait stations on the market. These stations were found by termites significantly faster than the leading alternative during testing, and were proven 100% effective at termite control through colony elimination.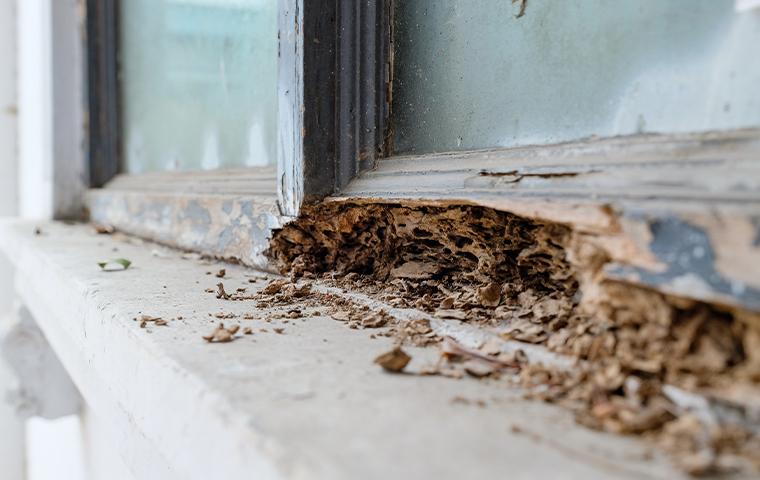 Termite Control For Businesses In Northern Virginia, Maryland & Washington DC
Every business is different, with its own unique termite control challenges. Depending on the nature of your business, your business can be exposed to termite issues through its suppliers, in addition to the potential for exposure through neighboring properties. If you have or suspect termites or termite damage, don't wait - get your quote today.
Get A Quote For Commercial Termite Control
Protect Your Home Or Business From Termites With The Help Of Miche Pest Control!
Whether you're looking for termite control for your home or business, Miche Pest Control can help. Serving Washington DC, Maryland, and Northern Virginia, we provide the best possible termite control. As a family owned and operated business, we would love the chance to earn your trust, not just for today, but for the years to come. With a thorough service, guaranteed results, and our dedication to customer service waiting for you, we look forward to your call.
Frequently Asked Questions
Request Your Free Quote
Complete the form below to request your no obligation quote.
Recent Blog Articles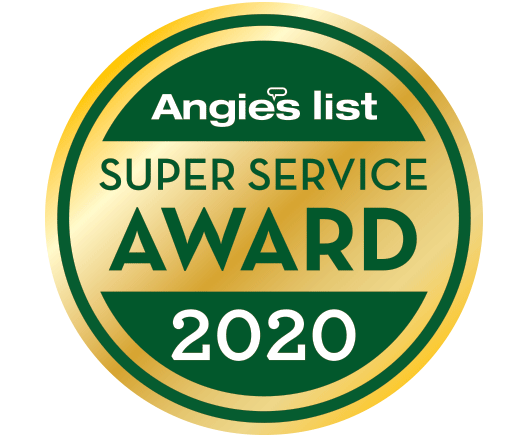 January 25, 2021
Award reflects company's consistently high level of customer service.... Read More

January 1, 2021
See Miche Pest Control's press release about their new location: Miche Pest Control - Rockville.... Read More