Say Goodbye To Stink Bugs In Baltimore, DC & Beyond
Stink bugs may not be a danger to your health, but when you start seeing large numbers of them gathered in and around your home or business, it's more than mildly disconcerting. These nuisance pests live up to their name, giving off an unpleasant odor when they feel threatened. Their nasty smell can linger in and around your property for hours. If your home has a stink bug problem, Miche Pest Control can help. We offer several options for stink bug control to rid your home of these unpleasant pests.
Our Stink Bug Control Process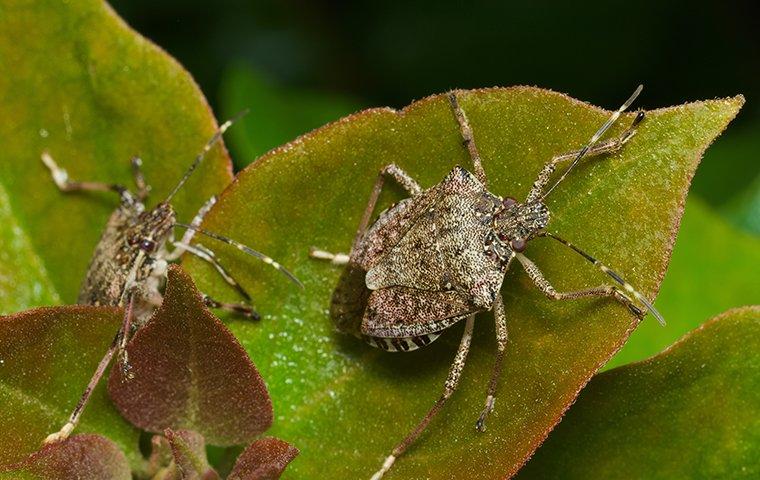 Stink bugs typically make their way indoors in August or September when the weather begins to cool causing these insects to look for warm harborage. We offer this service on a one-time or yearly basis for $200. If bundled with a current pest control plan, you'll receive a recurring service for $109.
Our stink bug process proceeds as follows:
Inspection
Before providing treatment, we perform an inspection of both the interior and exterior of your home. This allows us to determine the severity of the infestation and how to proceed with treatment. We may treat just the interior or exterior of your property, or, if you have a more extensive problem, we may recommend the treatment of both. During the inspection, we focus on the areas of your home where stink bugs are most often found: the sides of your structure, around windows, and areas that get particularly warm inside of your home or business.
Treatment
We begin our exterior treatment by power spraying the sides of your house. This removes the stink bugs currently on your outside walls. We then apply a dust treatment to the cracks and crevices in your foundation. These areas are where stink bugs typically try to hide and hibernate in the winter months.
Interior treatments are most often provided upon request, though we will guide you towards making the best decision to solve your stink bug problem. We will treat the areas where stink bugs are most likely to congregate, including windows, doorways, and cracks and crevices where they may hide to hibernate.
Stink Bug Service Warranty
Our stink bug control comes with a 30-day warranty. If you're still having problems with stink bugs within 30 days of treatment, we'll re-treat your home – free of charge!
Make Your Home Smell Sweet Again
When a stink bug infestation goes unchecked, the odor can become unbearable making your home or business an unpleasant place to live or visit. If you're feeling overwhelmed by their abhorrent smell, we will eliminate your stink bug problem and their concurrent odor so that you can enjoy being indoors without the persistent reminder of an unwelcome infestation. Contact us today to schedule your inspection.
Request Your Free Inspection
Complete the form below to schedule your no obligation inspection.