Effective Rodent Control Services For The Greater Baltimore & D.C. Area
When rodents get inside your home they cause all kinds of house damage and health concerns. In fact, rodents chew constantly, destroying insulation, walls, wiring, pipework, and more. Not only are they destructive, but they also spread a number of dangerous diseases through their excrement, saliva, direct contact, and by introducing parasites into your home. If rodents have infested your home, don't wait around hoping they'll leave on their own. Once mice and rats get inside your building, they'll make themselves at home and begin to reproduce, putting your family, pets, and house at risk. The best thing you can do when you suspect a rodent infestation is to call Miche Pest Control!
How We Get Rid Of Mice & Rats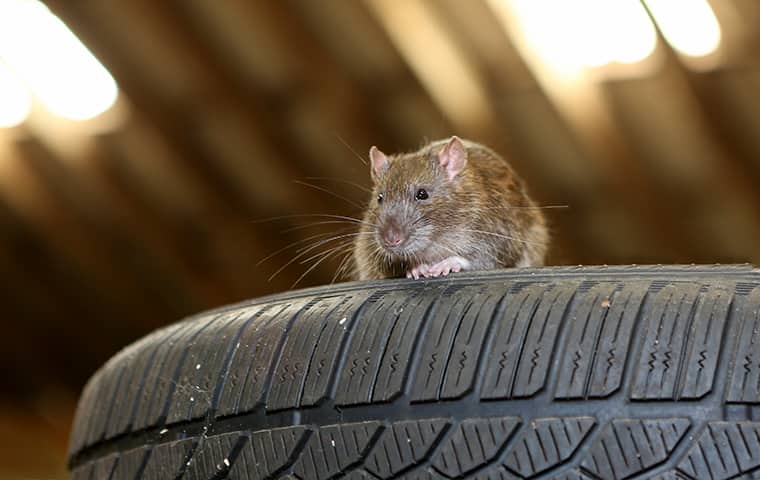 When rodents get into your home or business, it's not enough to just remove them. Instead, you need a coordinated plan of attack to eliminate them from your house, clean up the mess they left behind, and ensure that they won't return. At Miche Pest Control, we provide rodent trapping, baiting, exclusion, and sanitation services for both residential and commercial properties.
Thorough Inspections
Before developing your rodent control plan, we'll perform a thorough inspection of your property. During this inspection, we'll evaluate the need for inside trapping, dropping removal and other sanitation needs, sealing active and potential entry points, and outdoor bait stations to reduce rodent populations.
Expert Services
Inside Trapping. If rodents have already found their way inside your home, we start by trapping the rodents, with a variety of different options: snap traps, glue traps, and/or multi-catch traps. When needed, we may use a food-grade attractant, tailored to your specific rodent issue, to increase trap catch rates.
Dropping Removal and Sanitation. When rodents get inside, their urine and feces can cause health problems for you, your family, and your pets. It's important that any area that rodents came into contact with gets disinfected, and any droppings removed. At Miche Pest Control, we use disinfectants, coupled with a HEPA-filter equipped backpack vacuum to prevent pathogens from becoming airborne during the cleaning process.
Sealing Entry Points. To prevent future rodent intrusion, it is important to identify how rodents have been getting inside your home, as well as other potential entry points. All potential entry points greater than 1/4 inch will need to be sealed to prevent rodents from entering your home. Once those entry points have been identified, we use a variety of different materials to seal up the entry points in a way that is inconspicuous and blends in.
Outside Bait Stations. Rodents are prevalent throughout the areas that we service. We'll place and maintain tamper-resistant bait stations around the outside of your home to reduce outside rodent populations. This will help keep the rodents in check, and out of your home.
When Rodents Invade, Don't Wait For Them To Leave On Their Own!
Rodents can cause major concerns for homeowners, but with help from Miche Pest Control, you won't need to worry about them invading. We remove current infestations, prevent future infestations, and clean up the mess left behind from former infestations. To schedule your rodent inspection in VA, MD, or DC, contact Miche Pest Control!
Request Your Free Inspection
Complete the form below to schedule your no obligation inspection.