Pest Control In DC, MD & Northern VA
In the greater DC, Baltimore and Fairfax areas, pests are common. Whether it's ants in the kitchen or bathroom, spiders in the basement, silverfish in the upstairs bathroom, or centipedes and millipedes invading in the fall, everyone deals with pests throughout the year. If you're looking for professional extermination and pest control services in DC, Maryland, or Northern Virginia, you've come to the right place. Miche Pest Control provides residential and commercial pest control services throughout Washington DC, Maryland, and Northern Virginia.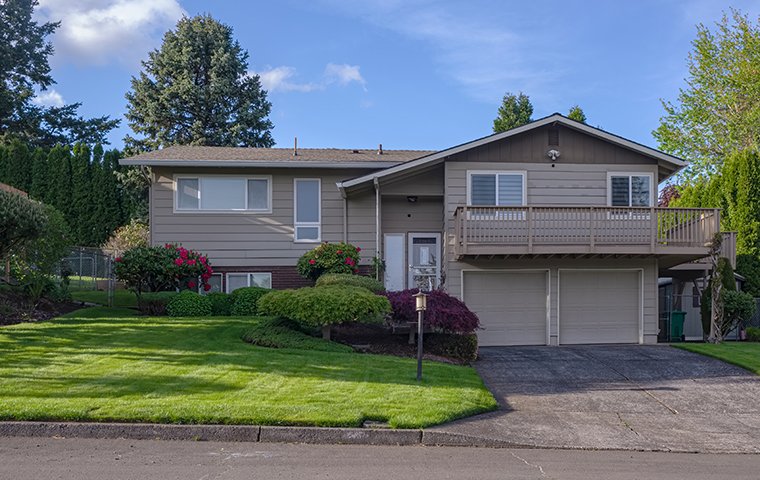 Home Pest Control Services
Pests can invade your home year round. During the warmer months of the year, they may enter the home seeking food and water. As summer turns to fall, pests can sense the changes in temperature and may seek a warm place to shelter during the cooler months. When winter is over, or if ants run short on food during the winter, it is common to see a large increase in the number of ants. Most pests will be active throughout the summer, invading homes when they sense the weather change right before the rain, or when they seek refuge from the blazing sun. During autumn, it is common to see spiders start invading, as well as "occasional invaders" such as crickets, millipedes, centipedes, and earwigs. For year-round, general pest protection for your home, we recommend our Quarterly Pest Control plan.
Quarterly Pest Control
By far our most popular pest control service, our Quarterly Pest Control plan is designed to get rid of pests inside and outside your home. The first service gains control of existing pest populations, then services continue on a quarterly basis (every 90 days) for year round pest protection. Our services are guaranteed, so if you see more than an occasional live pest in between your quarterly services, let us know so we can treat around your house again at no additional cost!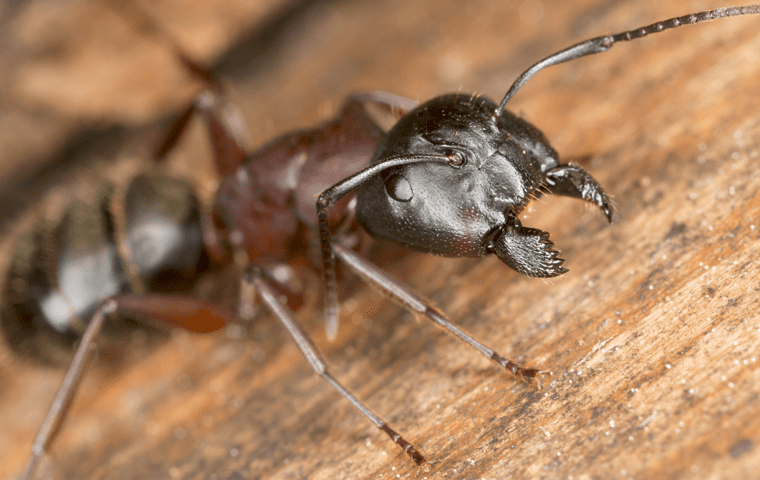 Ants
Ants are one of the most common reasons that homeowners call for professional pest control. Whether you have ants in your kitchen, or you need to get rid of ants in your bathroom, our expert pest control technicians will get rid of them and keep the ants away - guaranteed. Carpenter ants are included in every quarterly pest control plan at no extra cost.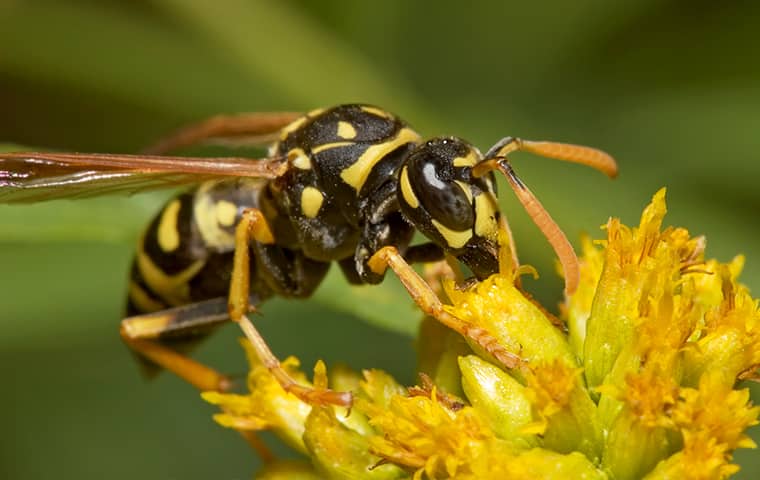 Hornets, Wasps & Yellowjackets
Not only do our technicians remove cobwebs from the eaves, doorways, and windows of your home, but included in every quarterly pest control service is wasp nest removal. Paper wasps like to make their nests in secluded, high places that are sheltered from the elements. Yellowjackets usually make their nests in the ground. Our technicians are trained in spotting and safely removing wasp nests.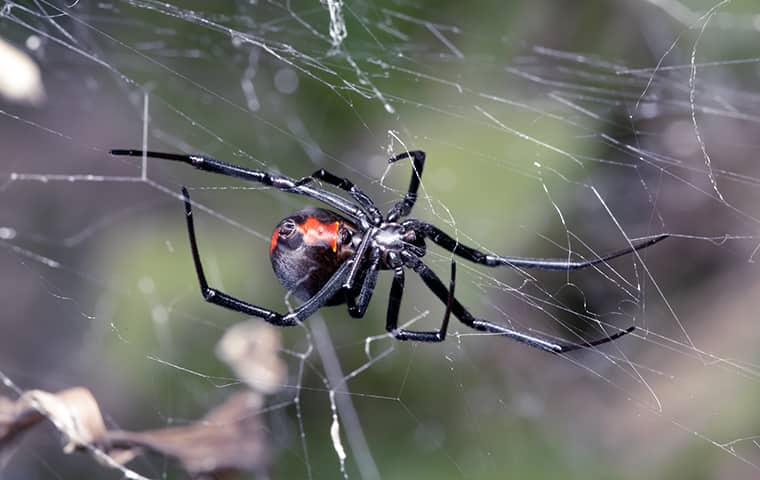 Spiders
Every quarterly pest control service from Miche Pest Control includes spraying for spiders outside, as well as professional cobweb removal from the eaves, doors and windows of your home. Not only do we treat outside, but if you have spiders inside, in the basement or somewhere else, those are covered too. Because spiders are carnivores, their presence often means there may be another pest issue that has gone unnoticed - in addition to treating for spiders, your technician will inspect and treat for other pests on your property.
Crickets
Crickets do more than just make music at night (or in the dark when they're inside) - they can feed on a wide variety of materials, causing damage to personal belongings. In addition to spraying around the foundation for spiders, crickets, and more, during each pest control service your Miche Pest Control technician will use granules in a 10 foot barrier around your home to help keep crickets from nesting in the mulch or grass.
Centipedes
If you're having issues with centipedes in or around your home, there is likely another pest issue that you don't know about. Centipedes are carnivores, and commonly feed on insects and small animals. Because they don't do well indoors, an outside treatment for centipedes will typically gain control of the centipede population quickly. In addition to treating for centipedes outside, your technician will make sure they address the underlying pest issues to make sure the centipedes don't come back.
Earwigs
Known for their pincer-like cerci, earwigs are predators of several garden pests. Though they are generally beneficial, they are a common source of pest control requests due to their frightening appearance. They are typically kept out of the home with a barrier spray, and can be kept even further away with our granular barrier.
Millipedes
Millipedes are frequently found invading homes in DC, Maryland & Northern Virginia when it rains, but they will also gain entry in the fall when the weather starts cooling down. Unlike centipedes, which are carnivorous, millipedes feed mainly on decaying organic matter. Our quarterly pest control service includes treating cracks and crevices around the home to make sure pests like millipedes can't gain entry when the seasons change. Reducing the buildup of mulch around your home can help keep millipede populations in check.
Silverfish
Silverfish are most commonly found in upstairs bathrooms and utility rooms with furnaces and water heaters. They require high humidity, and very little food to survive. Silverfish feed on a variety of materials, and while it is typically simple to get rid of silverfish one at a time, the issue is getting rid of them at the source. Silverfish can nest in attics and other difficult to treat areas.
What's Included In Each Quarterly Pest Control Service?
One of the things that separates Miche Pest Control from the rest is how comprehensive our services are. Included with each of our guaranteed, quarterly pest control services are the following treatments:
Exterior Cobweb Removal
We use extendable poles with special brushes to remove spider webs and cobwebs from the eaves, doors, and windows around your home.
Foundation Power Spray
Our technicians power spray a four to six foot barrier around the outside of your home along the foundation to keep bugs and other pests out.
Wasp Nest Removal
Included in each quarterly service is an inspection to locate and remove wasp nests that may have formed since the prior service.
Granular Barrier or Bait
If you're having issues with ants, we'll use a granular ant bait outside your home, but otherwise, we'll create a 10 foot barrier using insect repellent granules.
Crack & Crevice Treatment
In addition to treating around the foundation of your home, we apply repellent dust into the cracks and crevices around the home to keep pests from invading.
Inside Treatment
We never charge extra to treat inside - while our service is designed to take care of most pest issues with outside treatment, the inside is always included upon request.
Pest Control For Businesses In DC, Maryland & Northern Virginia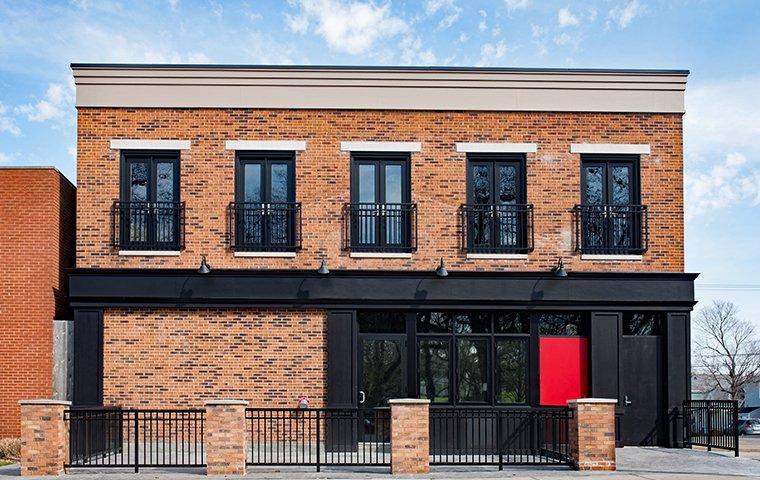 Pest Control For Businesses In DC, Maryland & Northern Virginia
Running a business can be challenging. Every business operates differently, with its own, unique pest control challenges. A business can be exposed to potential pest infestations through its suppliers, its customers, its employees, and neighboring properties. Your Miche Pest Control technician will build a customized pest control solution that meets your needs, as well as your customers' needs.
Protect Your Home Or Business With The Help Of Miche Pest Control!
Whether you're looking for pest control for your home or business, Miche Pest Control can help. Serving Washington DC, Maryland, and Northern Virginia, we provide unparalleled professional pest control. As a family owned and operated business, we would love the chance to earn your trust, not just for today, but for the years to come. With a thorough service, guaranteed results, and a dedication to customer service waiting for you, we look forward to your call!
Frequently Asked Questions
What do you use? Is it safe?
We use products that are registered with the EPA and labeled for use in and around homes, hospitals, day cares, and pet kennels. We also have products that are organic, if you would prefer that we use those.
Request Your Free Quote
Complete the form below to request your no obligation quote.
Recent Blog Articles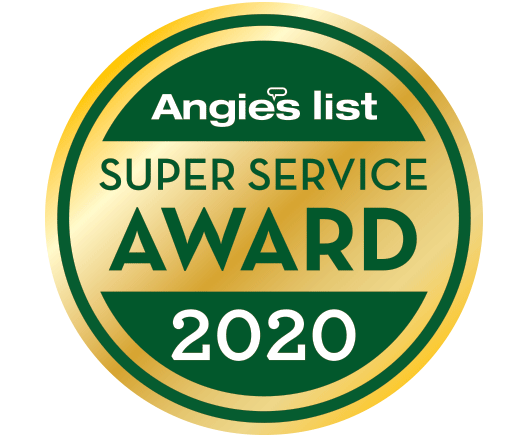 January 25, 2021
Award reflects company's consistently high level of customer service.... Read More

January 1, 2021
See Miche Pest Control's press release about their new location: Miche Pest Control - Rockville.... Read More