Commercial & Residential Pest Control For DC, Maryland & Northern Virginia
In DC, Maryland, and Northern Virginia, pests are common. Whether it's ants in the kitchen or bathroom, spiders in the basement, silverfish in the upstairs bathroom, or centipedes and millipedes invading in the fall, everyone deals with pests throughout the year. If you're looking for professional extermination and pest control services in DC, Maryland, or Northern Virginia, you've come to the right place. Miche Pest Control provides residential and commercial pest control services throughout Washington DC, Maryland, and Northern Virginia.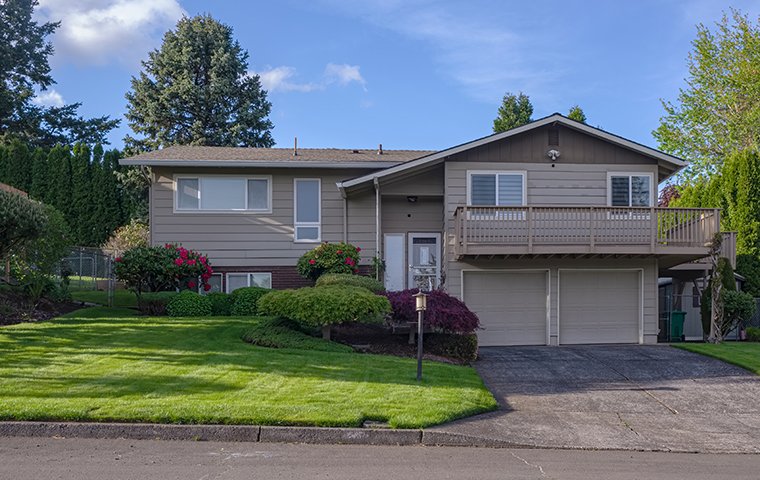 Residential Pest Control
Pests can invade your home year round. During the warmer months of the year, they may enter the home seeking food and water. As summer turns to fall, pests can sense the changes in temperature and may seek a warm place to shelter during the cooler months. When winter is over, or if ants run short on food during the winter, it is common to see a large increase in the number of ants. Most pests will be active throughout the summer, invading homes when they sense the weather change right before the rain, or when they seek refuge from the blazing sun. During autumn, it is common to see spiders start invading, as well as "occasional invaders" such as crickets, millipedes, centipedes, and earwigs. For year-round, general pest protection for your home, we recommend our Quarterly Pest Control plan.
Quarterly Pest Control
By far our most popular pest control service, our Quarterly Pest Control plan is designed to break up covered pest life cycles. Services continue on a quarterly basis (every 90 days) for year-round pest protection.
What Pests Are Covered & Guaranteed?
Ants & Carpenter Ants
Spiders
Crickets
Silverfish
Millipedes
Centipedes
Earwigs
Fleas
Wasps & Hornets
What's Included In Each Service?
Exterior Foundation Power Spray
Exterior Granular Barrier/Bait
Exterior Crack & Crevice Treatment
Exterior Cobweb & Wasp Nest Removal
Interior Treatment As Needed/Requested
One-Time Services
In general, pest control is most effective when maintained on a schedule. That's why we recommend our Quarterly Pest Control plan. One Time Pest Control services are typically recommended only when you need a flea & tick service to comply with a lease, or if you are just looking to have a specific stinging insect infestation removed, such as a yellowjacket, hornet, or wasp nest. If you are interested in a One-Time Pest Control Service, contact us today!
Commercial Pest Control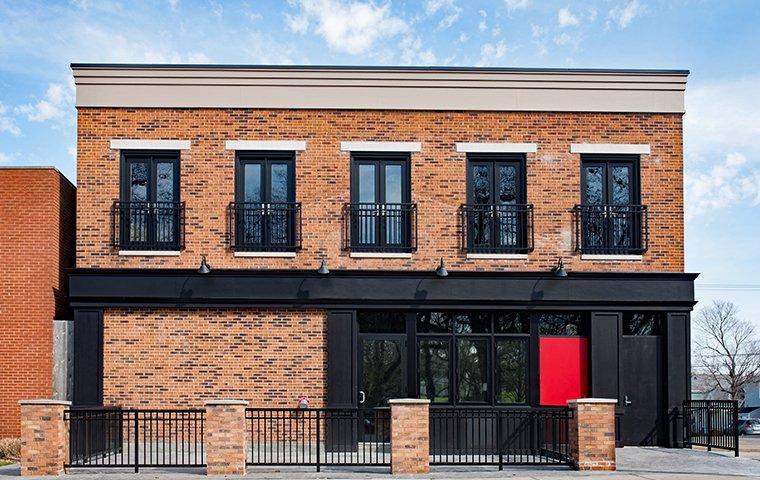 Commercial Pest Control
Running a business can be difficult, to say the least. Each business is different, with its own pest control challenges. A business can be exposed to all manner of pest infestations through its suppliers, its customers, its employees, and neighboring properties. Your Miche Pest Control technician will evaluate your needs with a free inspection, and build a solution that meets your needs.
Free Inspection & Custom Quote
To schedule your free inspection, you can fill out the inspection form at the bottom of this page, or you can reach out to us - we have customer service representatives available by phone 24 hours a day, 7 days a week.
Protect Your Home Or Business With The Help Of Miche Pest Control!
Whether you're looking for pest control for your home or business, Miche Pest Control can help. Serving Washington DC, Maryland, and Northern Virginia, we provide unparalleled professional pest control. As a family owned and operated business, we would love the chance to earn your trust, not just for today, but for the years to come. With a thorough service, guaranteed results, and a dedication to customer service waiting for you, we look forward to your call!
Request Your Free Inspection
Complete the form below to schedule your no obligation inspection.