Tick & Mosquito Control In DC, Maryland & Northern Virginia
In DC, Maryland and Northern Virginia, mosquitoes are common. Whether it's tiger mosquitoes during the daytime, woodland mosquitoes at dusk, or one of the multitude of other mosquito species in our area, most people have encountered more mosquitoes than they would like. If you're looking for professional mosquito control services in DC, Maryland or Northern Virginia, you've come to the right place. Miche Pest Control provides residential and commercial mosquito control services throughout Washington DC, Maryland, and Northern Virginia.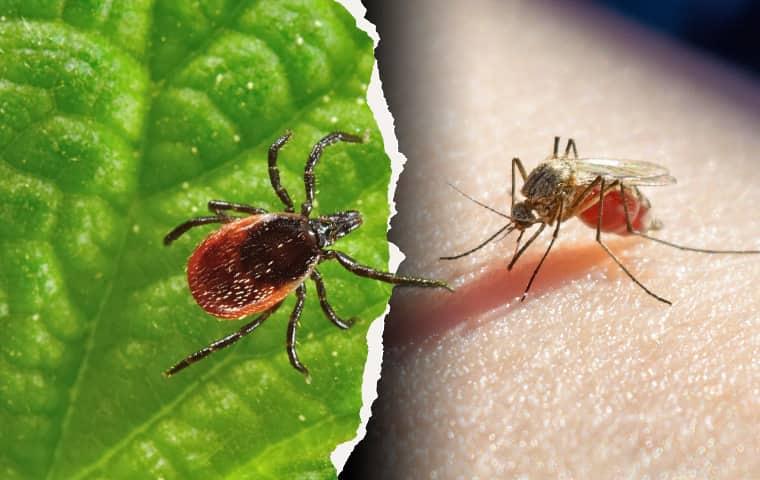 Mosquito Control For Homes In Northern Virginia, Maryland & Washington DC
Mosquitoes can be active year round, especially in urban areas, but are most commonly encountered during the warmer months of the year, when the air temperature exceeds 68 degrees Fahrenheit. Depending on the species, they may hibernate through the winter as adults, or as eggs in "diapause." When temperatures start to rise and rain picks back up in the spring, adult mosquitoes (depending on the species) and eggs in diapause pick up right where they left off. To take back control of your yard, we recommend our Monthly Tick & Mosquito Control plan.
Ticks And Mosquitoes Vector Disease
According to the CDC, almost everyone has been bitten by a mosquito, tick, or flea. Vectors can be anything that spread pathogens. A person who gets bitten by a vector, then gets sick due to that bite has a vector-borne disease. Some vector-borne diseases have been around for thousands of years (plague, for example); others were discovered more recently.
Ticks:

Ticks can be infected with bacteria, viruses, or parasites. Ticks in the United States are also known to spread a wide variety of diseases, including:
Anaplasmosis
Babesiosis
Colorado Tick Fever
Ehrlichiosis
Lyme Disease
Powassan Encephalitis
Q Fever
Rocky Mountain Spotted Fever
Southern Tick-Associated Rash Illness
Tick-Borne Relapsing Fever
Tularemia
Mosquitoes:

Mosquitoes are responsible for over 1,000,000 human deaths per year. Worldwide, mosquitoes are known to vector a wide variety of diseases, including:
Canine Heartworm
Chikungunya
Dengue
Eastern Equine Encephalitis
Japanese Encephalitis
La Crosse Encephalitis
Malaria
St. Louis Encephalitis
West Nile
Yellow Fever
Zika
"A disease threat anywhere in the world may be just a plane ride away."
- Dr. Tom Frieden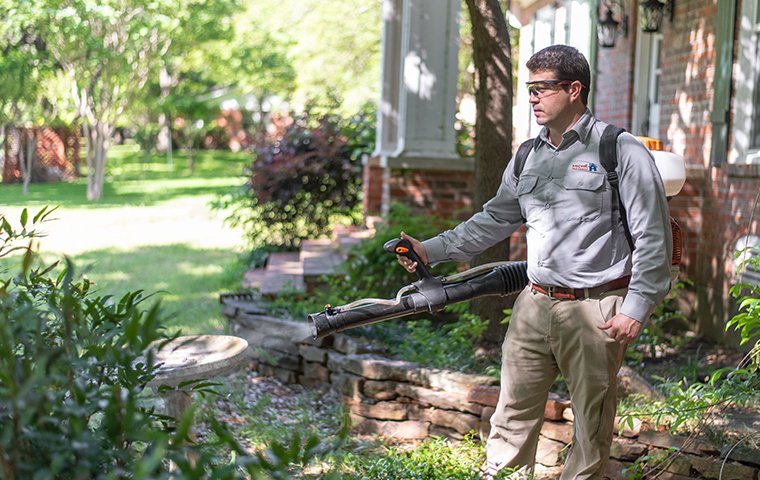 Monthly Tick & Mosquito Control
Our most popular mosquito control service, our Monthly Tick & Mosquito Control plan is designed to eliminate adult ticks and mosquitoes, and help prevent their return. Services are performed every 3 to 4 weeks to keep pest populations at bay, but if you need additional service in between regularly scheduled visits, just let us know! We'll re-treat affected areas as needed, at no additional cost.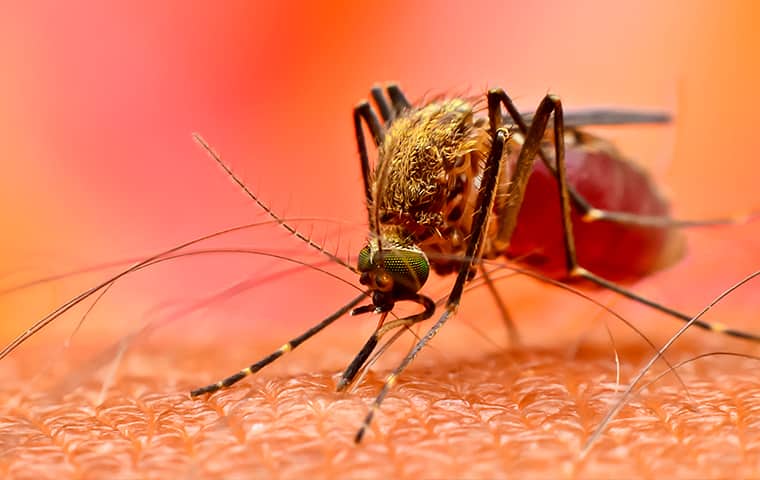 Mosquitoes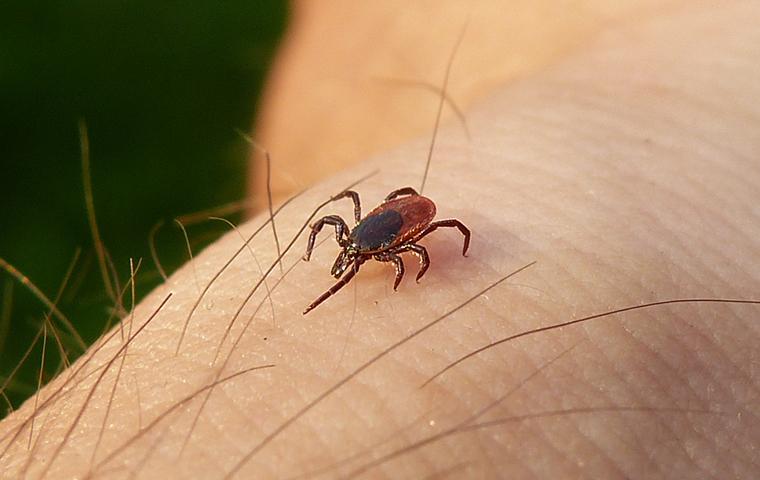 Ticks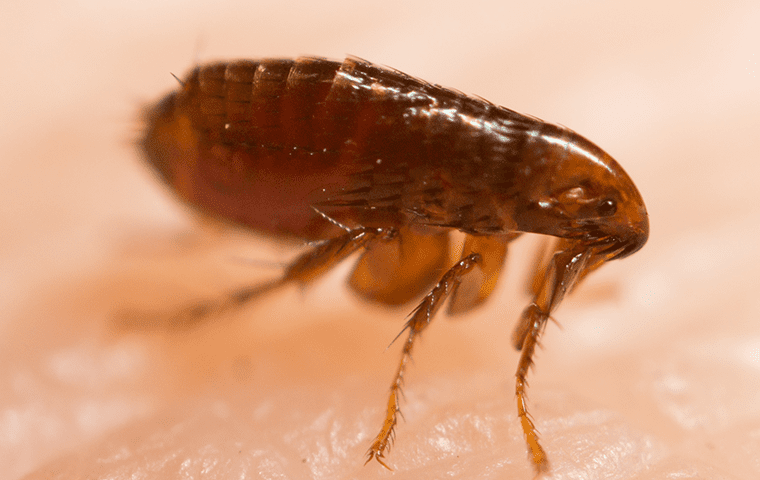 Fleas
What's Included In Each Service?
Yard Fogging:
Kills Mosquitoes, Ticks & Fleas Fast
Residual Control:
Lasts 3 to 4 Weeks
Larvicides:
Control Immature Mosquitoes, Ticks & Fleas
Free Reservices
(As Needed)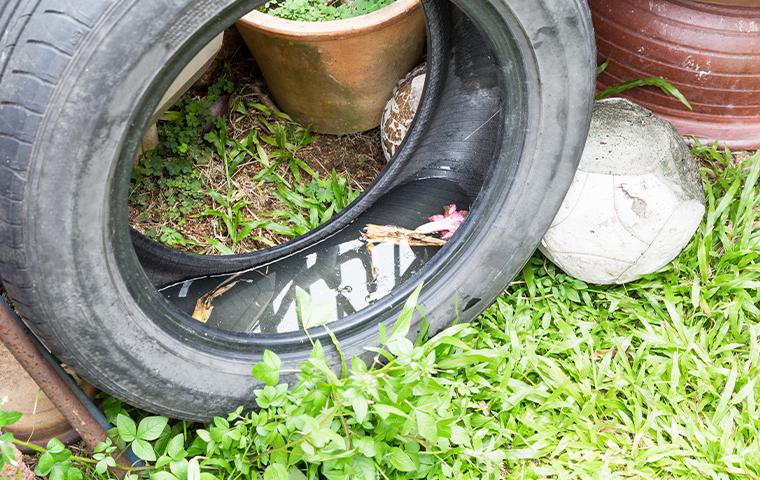 Mosquito Reduction Tips
Check weekly for any containers that have filled with water.
Remove or recycle containers holding water.
Cover containers you plan on keeping to keep water out.
Make sure gutters are draining properly and free of standing water.
Replace the water in birdbaths at least once per week.
Keep fish that will eat mosquito larvae in water gardens.
Examine trees for holes that may hold water.
Fill water-containing tree holes with sealant.
Check the roof for standing water, especially if you have a flat roof.
Get rid of old tires.
Ensure grassy areas have proper drainage.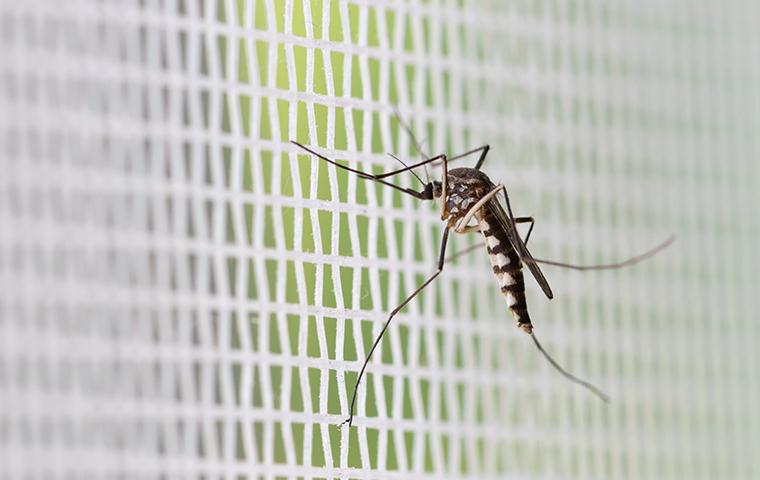 Tick & Mosquito Control For Businesses In Northern VA, MD & Washington DC
Running a business can be difficult, to say the least. Each business is different, with its own mosquito control challenges. A business can be exposed to mosquito issues through its suppliers and neighboring properties. Your Miche Pest Control technician will build a customized solution that meets your needs, as well as those of your customers.
Protect Your Home Or Business With The Help Of Miche Pest Control!
Whether you're looking for mosquito control for your home or business, Miche Pest Control can help. Serving Washington DC, Maryland, and Northern Virginia, we provide unparalleled professional mosquito control. As a family owned and operated business, we would love the chance to earn your trust, not just for today, but for the years to come. With a thorough service, guaranteed results, and a dedication to customer service waiting for you, we look forward to your call.
Frequently Asked Questions
Request Your Free Quote
Complete the form below to request your no obligation quote.