Bethesda, MD Pest Control Services
Bethesda is a city that has it all. This suburb is an ideal place to live thanks to its shopping, entertainment, and natural scenery. With its proximity to Washington D.C., residents can enjoy the cultural amenities of the big city. Despite Bethesda's picturesque nature, pest infestations are quite common for the unprepared property owner, which can make life more challenging and less safe.

That's why our pest control experts at Miche Pest Control are devoted to providing a positive pest control experience for home and business owners. As a locally owned and operated business, we pride ourselves in providing the best that pest control has to offer. We have the tools and techniques to exclude all area pests including ants, bed bugs, cockroaches, mosquitoes, rodents, spiders, termites, ticks, and more. We understand the stresses associated with a pest problem, and we will work with you to preserve the health and well being of your home, your family, your customers, and your employees.

If you're looking for home or business pest control solutions, reach out to us today to receive your free quote and schedule your inspection. Our services are guaranteed to work.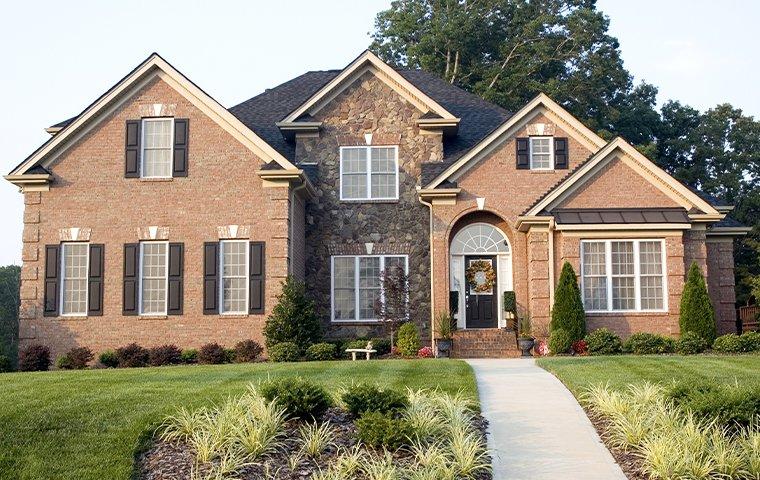 Home Pest Control in Bethesda, MD
In Bethesda, MD, part of owning a home often involves dealing with unwanted pests. The best solution to these problems is to be prepared with a recurring pest control plan. Our experts at Miche Pest Control offer customized monthly, bimonthly, or quarterly pest control options depending on your needs and pest problems.

All of our annual pest control plans start with a thorough inspection of your property. We look at the exterior and interior of your home for pest activity including nesting areas, entry points, and damage. Then, our team of licensed pest technicians comes up with a plan. After the initial removal of indoor pests, we focus on the perimeter of the property to ensure that pests don't get back inside.

Reach out to us today to learn more about our pest control options. In addition to our recurring plans, we also offer bed bug control, mosquito and tick control, rodent control, and termite control options. No matter what problem you're experiencing in your Bethesda home, we're here to help!
Commercial Pest Control In Bethesda, MD
Commercial properties are likely to experience a pest control problem, and at Miche Pest Control, we believe that the best offense is a good defense. When pest invasions happen, our team is ready to quickly provide the pest control solutions you need to maintain your good reputation, safeguard employee morale, and enable you to keep your doors open.

We accomplish this task by sticking to our principle of continuous coverage. We begin by inspecting your property and coming up with a pest control plan that disrupts the lifecycles of any pests on your premises, removes indoor pests, and eliminates entry points to keep them from getting inside again. Then, we return monthly, bimonthly, or quarterly, for ongoing treatments to maintain your pest-free workplace.

If you desire commercial pest control done the right way, then call our team at Miche Pest Control. We address your needs to ensure we achieve nothing less than optimal results. Reach out to us today to schedule your free quote.
Bethesda, MD Homeowner's Guide To Avoiding Cockroaches
One pest we can all do without is the cockroach. This pest is associated with filthy conditions and a range of diseases. Fortunately, we have a handy guide for you to follow, which includes the following tips:
Keep it clean: Clean conditions go against what cockroaches like. The cleaner your property, the less welcome they feel.

Watch the food: The kitchen should be your focus for both cleanliness and proper food storage. Cockroaches love crumbs and liquids left behind. Clean the kitchen and store leftovers in properly sealed containers to starve this pest out.

Empty the trash: Besides your food, cockroaches love to get into your trash. You can stay protected from them by ensuring your trash can has a tight-fitting lid. Also, we recommend emptying the trash every night, if possible.

Vacuum: A subset of the cleaning tip, vacuuming is vital to help control future roach populations since you can pick up egg sacs this way. No egg sacs mean no new cockroach generations.
Are you worried about a cockroach invasion? Then call our team at Miche Pest Control. We'll get to work on your cockroach problem immediately. Call today to schedule your free quote.
Three Things Everyone In Bethesda, MD Ought To Know About Bed Bugs
Bed bugs inspire instant cringe and dread for everyone. However, that doesn't mean everyone knows what they need to know about these troublesome pests. There are three things everyone in Bethesda should know about bed bugs:
Bed bugs can live anywhere: This pest can live in a hotel as easily as they live in a home. No property is "safe" from a bed bug infestation. It requires diligence to stay on top of an invasion by these pests.

Bed bugs are tough: Unlike other pests, bed bugs can live a long time without their food source, which is your blood. We're talking several months. Also, they have built up a resistance to most pesticides, which means eliminating them requires the assistance of trained professionals.

Bed bugs have a method: This pest is small and hard to detect. However, they can be identified by their feeding habits if all else fails. If you notice a cluster of bite marks on the chest, arms, or legs, you likely have bed bugs.
If you have a bed bug problem, then give us a call. Don't wait to schedule your free quote and become bed bug-free. Get pest control done the right way today!
Request Your Free Inspection
Complete the form below to schedule your no obligation inspection.