Top Rated Rodent Control Services For Homes & Businesses In Washington DC
Miche Pest Control is a top rated, family owned and operated, full service pest control company that provides rodent control services for homes and businesses in Washington DC and the surrounding areas. Our expert technicians get rid of rodent infestations quickly using combinations of highly effective pest management strategies to both eliminate existing rodents and prevent their return. Miche Pest Control has a 4.9 star rating and over 1,000 reviews online - call today!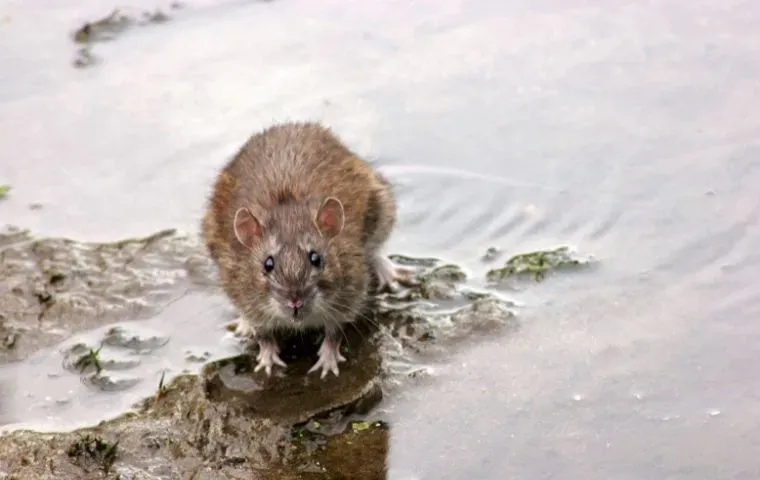 How To Prevent Rodent Infestations In Washington DC
Rodent infestations are best managed by preventing them from occurring in the first place. Whenever possible, implement the following best practices to keep the occasional rat or mouse from becoming a full-blown problem:
Do not leave pet food out overnight, especially outside
Avoid feeding wild birds, or use above ground, squirrel-proof bird feeders
Store dry pet food and birdseed in covered containers
Clean up vegetable gardens regularly
Dispose of fallen fruit from trees and shrubs
Use covered trash containers
Regularly work yard waste and compost piles
Keep grass cut, especially around sheds and buildings, and along fences
Store firewood and lumber at least 12 to 18 inches off the ground
Fill in rodent burrows around sheds, concrete slabs, and porch steps
Seal holes in outside walls around pipes and utility lines using concrete or sheet metal.
Screen attic and crawl space vents, and other louvered openings outside using 1/4 inch mesh hardware cloth
Sometimes, even the best of preventative measures aren't enough to keep the mice and rats away. For professional rodent control services, you can count on Miche Pest Control's team of expert technicians. To get started getting rid of rodents or keeping them away from your home or business, give us a call today!
Get Rodent Control In Washington DC
Guide To Detecting Rodent Activity On Your Property In Washington DC
A rodent infestation has many dangerous consequences that negatively impact your health and safety, not to mention the damage that rodents can do to your property. The sooner you're able to detect a rodent infestation, the better. These hairy little intruders breed rapidly, so it's important to identify any rodent activity before the infestation can grow out of control.
If you're looking for signs of rodent activity, watch out for any droppings and nesting materials like fabrics, shredded paper, and dried plant matter. You may discover rubbing and gnawing marks along the walls and indications of chewing on food packaging. If your pets are acting a little strange, perhaps a bit fidgety and on edge, that may also indicate rodent activity.
If you suspect any rodents in your home or business, the safest thing to do is seek help from the pest control experts. The team at Miche Pest Control is diligent in providing effective rodent extermination and prevention, guaranteeing year-long protection that you can depend on. Call us today!
Request Your Free Quote
Complete the form below to request your no obligation quote.
Washington DC
Washington DC, formally the District of Columbia and also known as DC or just Washington, is the capital city of the United States of America. It is located on the Potomac River bordering Maryland and Virginia, with Congress holding its first session there in 1800. The city was named for George Washington, the first president of the United States and a Founding Father, and the federal district is named after Columbia, a female personification of the nation. As the seat of the US federal government and several international organizations, the city is an important world political capital. It is one of the most visited cities in the US, with over 20 million visitors in 2016.
The US Constitution provided for a federal district under the exclusive jurisdiction of US Congress; the district is therefore not a part of any U.S. state. The signing of the Residence Act on July 16, 1790, approved the creation of a capital district located along the Potomac River near the country's East Coast. The City of Washington was founded in 1791 to serve as the national capital. In 1801, the land, formerly part of Maryland and Virginia (including the settlements of Georgetown and Alexandria), officially became recognized as the federal district. In 1846, Congress returned the land originally ceded by Virginia, including the city of Alexandria; in 1871, it created a single municipal government for the remaining portion of the district.
The city is divided into quadrants centered on the Capitol Building, and there are as many as 131 neighborhoods. It is the 20th-most populous city in the US. Commuters from the surrounding Maryland and Virginia suburbs raise the city's daytime population to more than one million during the workweek. Washington's metropolitan area is the country's sixth-largest metropolitan area, and includes parts of Maryland, Virginia and West Virginia.