Top Rated Rat Control Services For Homes & Businesses In Fairfax VA
Miche Pest Control is a top rated, family owned and operated, full service pest control company that provides rat control services for homes and businesses in Fairfax VA and the surrounding areas. Our expert technicians get rid of rat infestations and work preventatively to keep rats from coming back after they've been eliminated. Miche Pest Control has a 4.9 star rating and over 1,000 reviews online - call today!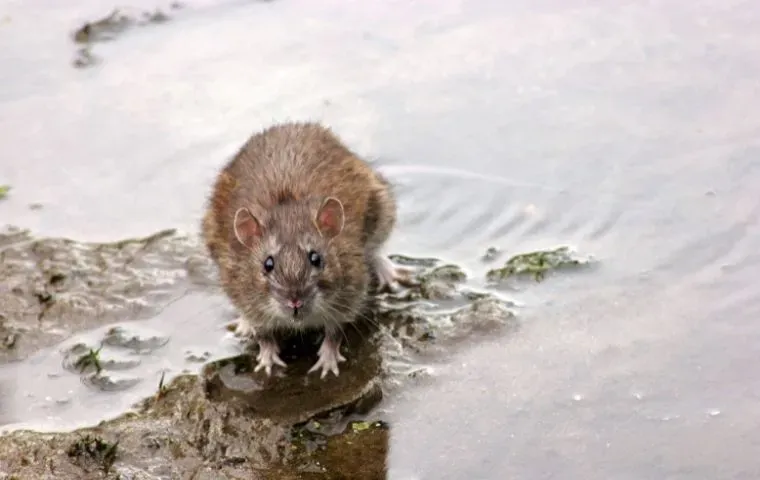 Comprehensive Rat Control For Fairfax VA Properties
Fairfax, VA, is a beautiful town with lovely landscaping and urban charm. However, living here also has its fair share of downsides. Unfortunately, rats love it here in Fairfax almost as much as we do, and that means that our properties are exposed to infestation throughout the year. Rat infestation poses serious health and safety risks for you and everyone inside your property, and that's why it's important to get help from your local pest experts.

Miche Pest Control provides full-service rat control solutions you can count on. Our residential and commercial pest control services guard properties throughout Northern Virginia, protecting our customers with complete protection from rat infestation. Our team works hard to provide the most positive pest control experience possible for our valued customers, and our service plans are always customized to fit your needs, your schedule, and your specific pest situation. Contact us today to set up your free inspection.
The Problems Roof Rats Bring To Fairfax Homes
Roof rats are unwelcome intruders that no Fairfax homeowner wants to deal with. However, they are a year-round issue that many of us must face, so it's a good idea to be familiar with these pests and the threats they pose.

Roof rats, also referred to as black rats or ship rats, have black fur, pale underbellies, and measure around eight inches long. They hunt for food and shelter above ground, finding harborage inside of your property, most notably in the roof. They also find shelter in attics, crawlspaces, and other upper parts of the structure.

Here are some of the most common problems that roof rats bring to Fairfax homeowners and their loved ones:
Biting and transmitting diseases.

Bringing other pests into your home.

Chewing through and contaminating insulation.

Exposing you and your loved ones to rabies.

Gnawing through electrical wiring and putting your house at risk of catching fire.

Leaving trail droppings of excrement and causing widespread contamination.

Rapidly breeding and spreading populations throughout the home.

Serious structural damage and weakened construction.
If you want to secure complete protection from roof rats, the best thing to do is reach out to your local pest professionals. Here at Miche Pest Control, we work hard to detect, exterminate, and prevent all rat activity from your property, bringing you year-round protection that you can trust. Call today to get started.
How Much Do You Really Know About Rats In Fairfax?
Now that we're familiar with the dangers rats expose us to, what else do we need to know? Well, detecting any rat activity as soon as possible is crucial to minimize the scope of the infestation, and mitigate the consequences. If you're not sure how to tell whether you have a rat problem, there are some signs to look out for.

You'll likely find droppings around your property, about half an inch in size with pointed ends. You may also find gnaw marks, nests, rub marks, damaged goods, or even hear noises coming from the attic or inside the walls. The best way to deal with rat activity is to call in the team at Miche Pest Control. Get in touch with us today to request your free quote and we'll get started right away.
The Trick To Keeping Rats Away From Your Fairfax Home
There's no denying the fact that rats can be extremely destructive for a variety of reasons. They bite, they contaminate everything, and they can cause serious structural damage and contamination. Here are some effective tricks for keeping rats away from your Fairfax home:
Blocking off cracks & crevices and sealing entry points to prevent entry.

Eliminating excess moisture throughout the property.

Keeping garbage outside in sealed, metal bins with lids.

Keeping tree trimmings & woodpiles away from home.

Maintaining cleanliness and reducing clutter throughout the home.

Reducing food sources and storing food in gnaw-proof containers.

Wiping up spills and crumbs right away.
For quality rat control solutions that you can count on, Miche Pest Control is here to help. We identify all rat activity, as well as eliminate active populations and their nesting areas to make sure the population doesn't spread any further. Then, we offer year-round prevention to keep you protected moving forward. Reach out to us today to learn more.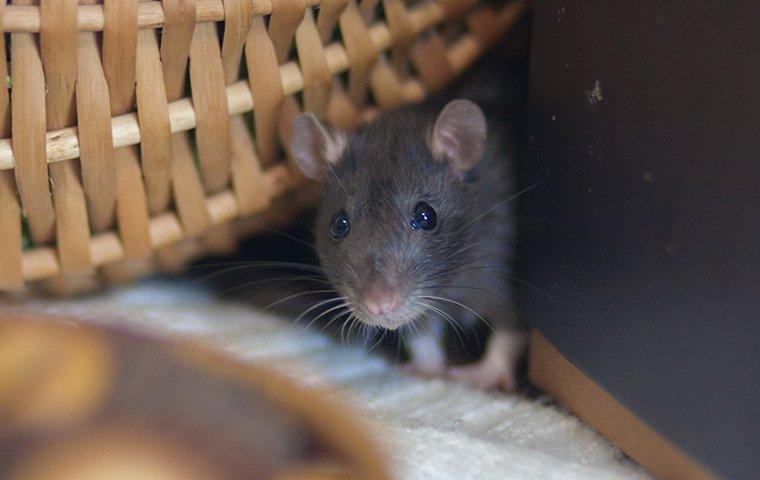 Do Rats In Fairfax Pose A Health Risk To Its Residents?
We know that rats cause serious structural damage, but what about their ability to cause widespread contamination? The fact is that rats pose a real health risk to Fairfax residents, and it's important to understand what they expose us to.

As they gnaw through and damage structural materials throughout the home, not only do they threaten the overall integrity of the structure, but they also chew on electrical wiring, infest insulation, and cause damage to personal belongings. They contaminate stored foods and vulnerable surfaces, spreading germs and bacteria around the entire home.

Whether it's via contamination or a bite, rats expose us to several serious health conditions, including leptospirosis, rat-bite fever, salmonellosis, tularemia, and many others. Call Miche Pest Control today for comprehensive protection from rats and the health threats they expose us to. We're here to help.
Request Your Free Quote
Complete the form below to request your no obligation quote.