Top Rated Ant Control Services For Homes & Businesses In Fairfax VA
Miche Pest Control is a top rated, family owned and operated, full service pest control company that provides ant control services for homes and businesses in Fairfax VA and the surrounding areas. Our expert technicians get rid of ant infestations fast, and work preventatively to keep the ants from coming back after they've been eliminated. Miche Pest Control has a 4.9 star rating and over 1,000 reviews online - call today!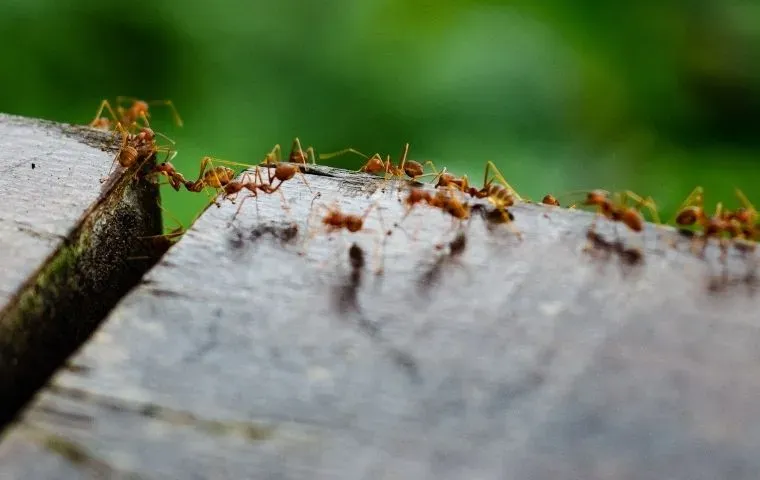 Comprehensive Ant Control For Fairfax, VA Properties
Fairfax, VA, provides residents with the best of both worlds. We enjoy our small-town community, while also taking advantage of the bustling metropolitan region we live in. Sometimes, however, we get so distracted by all the adventure, that we miss problems right under our noses. Ant activity is a year-round issue here in Fairfax, and it can quickly lead to a full-blown infestation. Ant infestation is a real nightmare to deal with, which is why it's best to leave your ant control and prevention needs to the pest professionals.

Miche Pest Control provides complete ant control and prevention services to homes and businesses throughout Fairfax County and the surrounding areas. We are a family-owned and operated company that prioritizes creating a positive pest control experience for all our customers, and with our pest-free guarantee, you can feel good knowing you'll get lasting results that you can rely on all year. Get in touch with us today to set up your complimentary inspection.
How To Control Ants In Fairfax Homes
Household ant infestation is a nightmare that can quickly become unmanageable. The first step to effective ant control is detection. The sooner you can detect an infestation, the more likely you are to minimize the spread of the problem. Here are some common signs of ant activity that all Fairfax homeowners should be aware of:
Ant mounds, nests, and colonies around your yard.

Ant pathways leading in and out of the property.

Live ants on food, in the kitchen, and other food prep areas.

Noticeable trails of food around the house.
If you detect any signs of an ant infestation, the best thing you can do is to contact the professionals before the issue gets out of hand. Miche Pest Control offers year-round ant control and prevention services that give you continued protection from infestation. Call us to learn more.
Five Easy Tips To Keep Ants Off Your Fairfax Property
When it comes to controlling the ant population on your property, it's a good idea to be proactive. Luckily, there are some things you can do to reduce your chances of getting an ant infestation. Here are five easy tips to keep ants off your property:
1. Don't leave any food out (including pet food), and store it in sealed plastic containers.

2. Eliminate access points by sealing all cracks and crevices around the outside of the home.

3. Keep branches, trees, and bushes well-trimmed and directed away from the house.

4. Maintain functional downspouts and gutters to keep water flowing away from the foundation.

5. Use a dehumidifier in damper areas of the house like basements, crawl spaces, and attics.
If you want guaranteed, year-round protection from ant activity, the only 100% method of ant control is professional pest control services. Here at Miche Pest Control, we offer complete extermination and prevention services to keep you protected on a continuing basis. Contact us to get started.
A Handy Ant Control Guide For Fairfax Homeowners
To get rid of ants on your property, homeowners should consider what attracts them to your property to begin with. Ants are looking for food, water, and shelter, and the presence of these sources makes your home conducive to infestation.

If you want to control ants around your home, there are some things you can do. You can use ant baits around active areas, using them to expose ants to boric acid, which kills off their colonies. You can also scrub around entry points to eliminate pheromone trails. Another option is using strong odors like garlic to throw off their scent trail.

Despite your best efforts, the fact is that it's not easy to kill off ant populations. When there are so many of them, it seems you can never really eliminate the infestation completely. The best source of ant control and prevention is professional pest control services. Reach out to Miche Pest Control to set up your free inspection right away.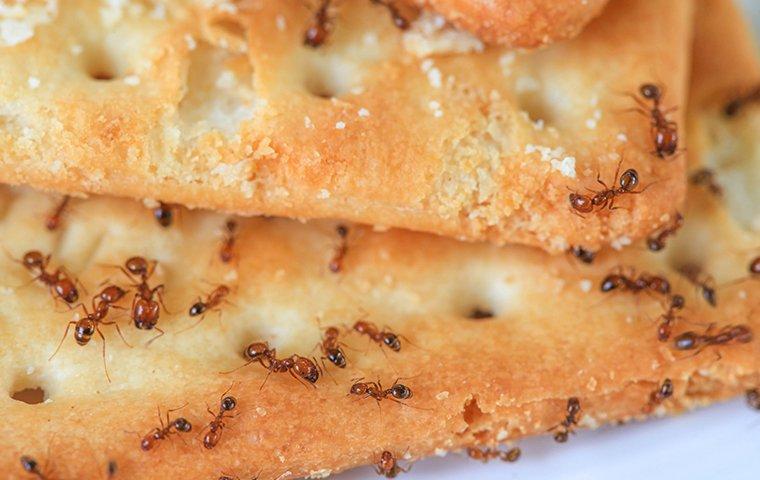 Ants: Should I Be Worried About The Ants On My Fairfax Property?
Ants may be small, but they expose us to some big threats. When your property is infested by ants, the entire structure is compromised. Ants tend to get into building materials like structural timbers and foam insulation. This can threaten the structural integrity of the property and put you and everyone inside in harm's way.

Ants also cause widespread contamination, which can lead to serious diseases and health conditions. As they travel around unsanitary areas like garbage and decaying matter, they pick up bacteria and pathogens, which they then spread throughout your space. This can lead to illnesses like E.coli, salmonellosis, and other bacterial infections.

To effectively protect your Fairfax property from an ant infestation, the best way to go is ongoing pest control services from Miche Pest Control. Our team provides reliable ant control and prevention services that give you the year-round protection you're looking for. Get in touch today to discuss your ant control needs.
Request Your Free Quote
Complete the form below to request your no obligation quote.