Providing Effective Pest Control Services For Baltimore & DC
Here in Virginia, Maryland, and Washington DC, pest issues aren't a matter of if, but when. If you're dealing with invading pests in your home or on your property, then it's time to invest in a professional pest control plan from the local Northern Virginia pest control experts here at Miche Pest Control! Whether you're in need of an effective solution to an existing pest problem or are looking to take preventative measures against pests before an infestation can occur, we can provide the quality pest control services you need!
We're In Your Neighborhood
Enter your zip code below to see special offers in your area.

Our Professional Pest Control Plans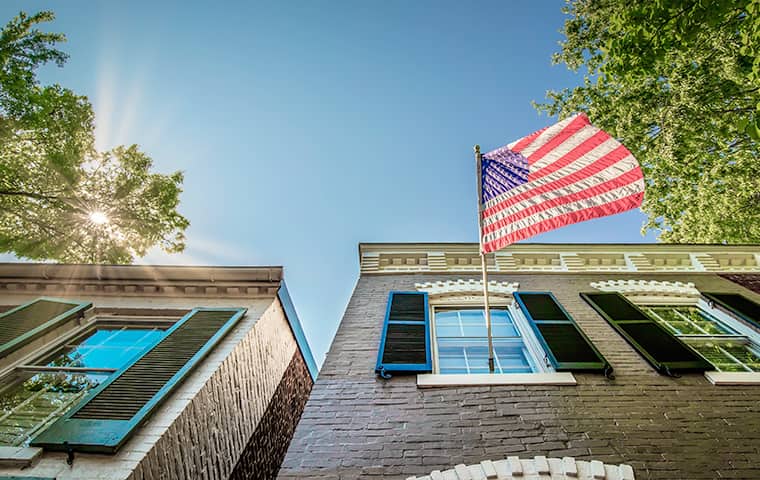 If you're looking for ongoing pest control for year-round pest protection, we recommend investing in one of our pest control plans. At Miche Pest Control, our pest control plans come with the option of quarterly, bi-monthly, or monthly service visits to fit your specific pest control needs, schedule, and budget.
What's included in our general pest control plans?
Fleas

Stinging insects (paper wasps, yellow jackets, European hornets, bald-faced hornets, mud dauber wasps, sand wasps, digger wasps, cicada killer wasps, carpenter bees, and red velvet ants which are actually a species of wasp)

Ants (carpenter ants, odorous house ants, pavement ants, Pharaoh ants, acrobat ants, little black ants, Argentine ants, field ants, and moisture ants)

Venomous and non-venomous spiders (black widows spiders, brown recluse spiders, house spiders, cobweb spiders, jumping spiders, sac spiders, wolf spiders, grass spiders, ground spiders, garden spiders, and crab spiders)

Moths (Indian meal moths, casemaking clothes moths, and webbing clothes moths)

Beetles (ground beetles, carpet beetles, rice weevils, grain weevils, grain beetles, flour beetles, cigarette beetles, and drugstore beetles)

Occasional invaders (centipedes, millipedes, crickets, earwigs, stink bugs, boxelder bugs, clover mites, Asian multicolored lady beetles, silverfish, firebrats, and springtails)
Our Quarterly Pest Control Plan & One-Time Pest Control Services
By their very nature, pests are highly reproductive, meaning that when they find their way inside, they can quickly become a problem for home and business owners. To keep pests from becoming a problem in your home or business, we offer our Quarterly Pest Control Plan. To provide ongoing coverage, we start by breaking up the life cycles of covered pests. In order to break up the life cycles of all covered pests, we typically perform two services approximately 3-5 weeks apart, then maintain protective barriers around your home or business to prevent re-infestation. With our quarterly pest protection, if you do have issues in between your regularly scheduled services, just give us a call and we'll come back out to re-treat your property at no additional cost! In addition, we also offer one-time pest control solutions that come with a 30-day warranty!
When it comes to dealing with pests, having a good defense is always the best offense. At Miche Pest Control, our goal is to provide outdoor pest control treatments that are so thorough that additional indoor services aren't needed. Designed with our customers' convenience in mind, our pest control treatments are non-invasive and discreet as not to disrupt your daily routine. When we come to service your home and property, we'll power spray around your foundation, apply a granule barrier around the perimeter of your home, dust all the cracks and crevices of your foundation, and sweep your eaves to remove any spider webs as well as any wasp nests on the exterior of your home.
In addition, all of our general pest control plans come with a pest-free guarantee; if you experience an issue with pests in between our scheduled service visits, we'll return to your home to re-treat, free of charge. This is our way of assuring our customers that when you partner with us, you can count on us to get the job done right, guaranteed!
Our Additional Pest Control Services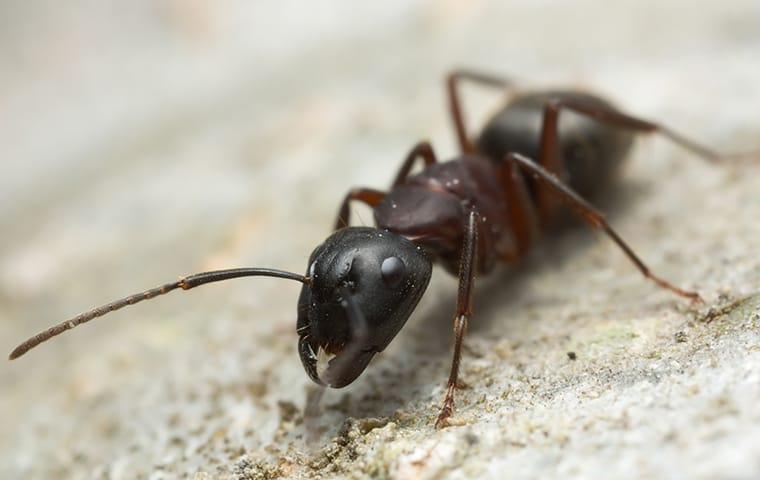 Our Additional Pest Control Services
Professional Carpenter Ant Control
If you find yourself dealing with carpenter ants on your property, it's important to contact a trusted professional to eliminate them as soon as possible, like the team here at Miche Pest Control! Not only are these pests a nuisance, but they can also be extremely destructive, tunneling their way through the wood of your home or business and causing costly damages. To avoid problems with these destructive ants, consider investing in one of our quality carpenter ant control treatments!
While carpenter ant control is included in our general pest control plan, it is also available on a one-time basis. For this service, we'll locate carpenter ants on your property, treat all affected areas, and put out bait to eliminate the entire colony.
*Our one-time carpenter ant control service comes with a 30-day warranty.
Keep Your Home Pest-Free With The Help Of Miche Pest Control!
Here at Miche Pest Control, we strive to protect local homes and businesses from pests with our monthly, bi-monthly, and quarterly pest control plans. If you're looking for year-round pest protection from the common pest invaders found in our area and are located within our Virginia, Maryland, and Washington DC service area, we can help!
For more information about our pest control plans or to get started with our professional general pest management services, contact us at Miche Pest Control!
Request Your Free Inspection
Complete the form below to schedule your no obligation inspection.