Top Rated Tick Control Services For Homes & Businesses In Fairfax VA
Miche Pest Control is a top rated, family owned and operated, full service pest control company that provides tick control services for homes and businesses in Fairfax VA and the surrounding areas. Our expert technicians get rid of tick infestations and work preventatively to keep ticks from coming back after they've been eliminated. Miche Pest Control has a 4.9 star rating and over 1,000 reviews online - call today!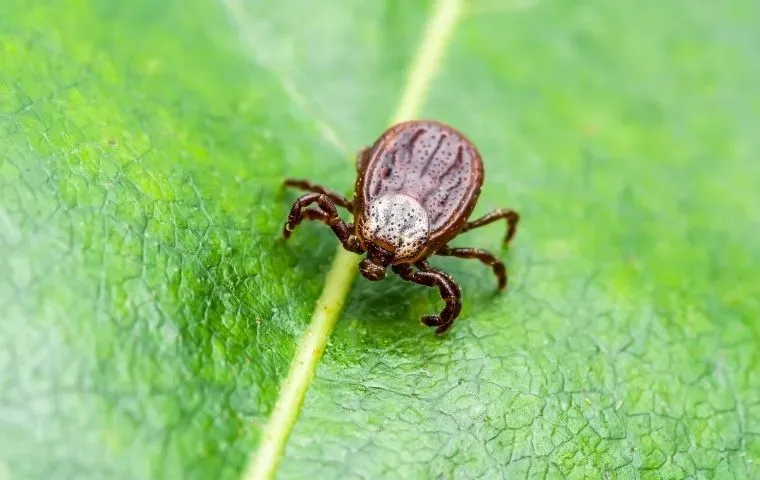 Comprehensive Tick Solutions For Fairfax, VA Properties
Living and working in Fairfax, VA is a real pleasure. As an independent suburb of Washington D.C., we have ample access to city adventure, while maintaining a sense of suburban calm. It's truly a wonderful place to spend time, and there are so many outdoor activities to participate in. However, while we're outdoors, we're exposed to a variety of pest species, including ticks. Ticks are present all year long in Northern Virginia, and that poses a real risk to those who come into contact with them. If you want thorough protection from ticks, look no further than Miche Pest Control.

We are a local pest control company that is committed to quality pest solutions and unparalleled customer service. We are a family-owned and operated company that provides full-service tick solutions to both residential and commercial properties throughout Northern Virginia. From detection to prevention, we have you covered every step of the way. Contact us today to get started.
Guide To Avoiding Ticks In Fairfax
Ticks are undoubtedly a threat to Fairfax property owners, however, there are certain precautionary measures that you can take to avoid ticks. One of the main things to remember is to stay out of tall grass, brush, and wooded areas. These are common areas where ticks hide. Stay in the center of trails when walking, hiking, running, etc. Also, you should always use insect repellent before participating in outdoor activities,

Implementing these precautionary measures can go a long way in keeping yourself protected from ticks, however, none of them are entirely effective on their own. The fact is the most reliable way to deal with tick activity is to call on the pest professionals. Miche Pest Control provides safe and effective tick control solutions that guarantee ongoing protection from these parasitic pests.
Do The Ticks In Fairfax Carry Lyme Disease?
We know that ticks bite, but do we know what's going on underneath the surface? Ticks are notorious parasites known for transmitting vector-borne illnesses into their hosts. Our local ticks carry and spread a variety of different diseases, the most common one being Lyme disease. In fact, over 300,000 cases of Lyme disease are reported in the U.S every year.

Lyme disease can cause a lot of long-term complications for your health, such as heart and joint problems, and neurological issues. It can be seriously debilitating, and it's something to avoid at all costs. If you do contract Lyme disease from a tick, the first sign is a circular/oval-shaped rash around the site of the bite. The rash usually has a bullseye appearance, and though it doesn't really hurt or itch, it can cause unpleasant side effects.

If you want to reduce your exposure to ticks, the best thing you can do is reach out to the pest professionals. Miche Pest Control provides complete tick detection, elimination, and prevention services that local property owners can depend on all year long. Call us today to learn more.
Six Effective Tick Prevention Tips For Fairfax Properties
When it comes to tick bites, it can feel scary not knowing when one of them may strike, which is why it's crucial to be proactive in your tick prevention efforts. Here are six effective tick prevention tips for Fairfax property owners to keep in mind:
1. Check everyone (including pets) for any ticks after being outside.

2. Deter wildlife hosts from your yard.

3. Shower promptly after spending time outdoors.

4. Stay out of tall grass, brush, and wooded areas.

5. Treat your clothing with, or buy clothing pre-treated with, permethrin.

6. Tumble dry your clothing on high heat for ten minutes to kill off any ticks.
While each one of these tips is helpful, your safest bet is still to reach out to a team of highly experienced pest experts. Miche Pest Control is here to help you. Our tick control and prevention services give you ongoing protection you can trust. So, reach out today and we'll get the ball rolling.
How Are Ticks Getting In My Fairfax Home?
If you're wondering how ticks manage to get into your Fairfax home in the first place, some flea behaviors are good to understand. Ticks hold onto vegetation (tall grass, wooded paths, shrubbery, piles of leaves, etc.) with their third and fourth pairs of legs, waiting in a position called 'questing'. Once a suitable host arrives, they latch onto them and release their grip on their questing location.

They can't fly or jump, but they get around by hitchhiking from one area to the next. So, you may be unknowingly bringing ticks into your home. Whether it's you, your kids, or your pets, the fact is that ticks are skilled at getting from one place to the next, exposing you to infestation and adverse health consequences. Give Miche Pest Control a call today to discuss your tick control and prevention needs.
Request Your Free Quote
Complete the form below to request your no obligation quote.