Top Rated Wasp Control Services For Homes & Businesses In Fairfax VA
Miche Pest Control is a top rated, family owned and operated, full service pest control company that provides wasp control services for homes and businesses in Fairfax VA and the surrounding areas. Our expert technicians get rid of wasp infestations fast, and work preventatively to keep wasps from coming back after they've been eliminated. Miche Pest Control has a 4.9 star rating and over 1,000 reviews online - call today!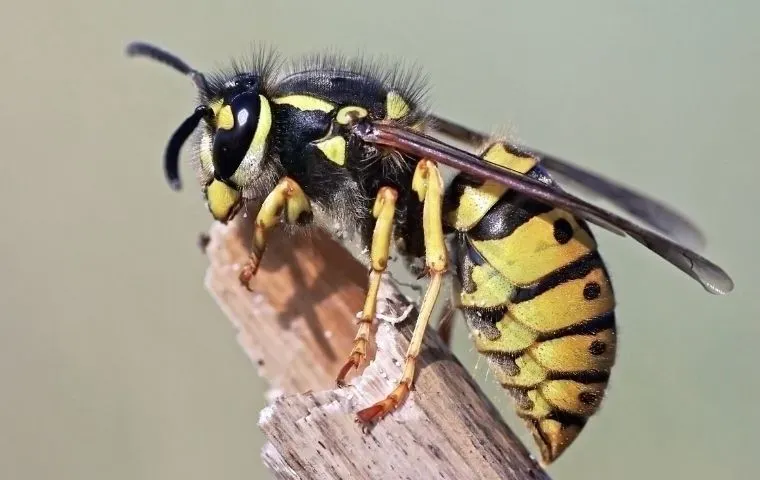 Comprehensive Wasp Control For Fairfax, VA Properties
Fairfax, VA, is a historic community that was established as an independent city in 1961. Since the earliest days of life here in Fairfax, there have been all kinds of stinging insects roaming around town. Wasps, particularly, are common here in Fairfax, and getting stung by one is no one's idea of a good time. The only reliable way to control wasp activity around your property is to secure ongoing services from the pest professionals. That's where we come in.

Miche Pest Control offers complete residential and commercial wasp control solutions to properties throughout Northern Virginia. We are a family-owned and operated company with a steadfast commitment to superb customer service. As trusted pest control experts in the local area, we offer a 100% pest-free guarantee that means, should pests return between service visits, we will come back and re-treat the area at no additional cost. Reach out to us today; we're here to help.
Interesting Facts About Wasps In Fairfax That Will Surprise You
Here in Fairfax, we experience considerable stinging insect activity all year long. Wasps are common in the area, and it's important for local property owners to know what they're up against. Wasps are notorious for their painful sting. Here are some interesting facts about wasps:
In the U.S. alone, there are over 4,000 wasp species.

Wasps are most active in the warm, summer months.

In the winter, they seek shelter in preparation for the cold.

They overwinter in eaves, along fencing, under tree branches, or the open ends of a pipe.

Wasps provide natural pest control, feeding on caterpillars and other small insects.

Wasps are beneficial to gardens as they help along the process of pollination.

They feed on nectar and transfer pollen from flower to flower, generating pollination.
Even though wasps can certainly be beneficial to the environment and keep local pest populations in check, we still don't want them nesting on our properties. For year-round coverage from wasps, we recommend ongoing service from the pest experts. Miche Pest Control is ready to help. So, get in touch with us to discuss your wasp control needs today.
What Is Attracting All These Stinging Insects To My Fairfax Backyard?
Stinging insects are mostly found outdoors, and they're very attracted to your Fairfax backyard. The main things that attract them are food sources and harborage areas. In terms of food, wasps feed on other insects and nectar, and your backyard is an ideal place for them to find these food sources. Not only does your backyard offer wasps food sources, but it also provides wasps with plenty of space to nest. They like to dig and burrow in areas with thin grass as they tend to nest near the ground.

Between all the bugs, the nectar-filled plants, and the varied selection of places to nest, there are many reasons why wasps are drawn to our backyards. The best way to protect yourself is to secure professional wasp control and prevention services. Call Mice Pest Control today so we can help you reduce these conducive conditions and prevent the continued presence of wasps.
How Dangerous Are Wasps In Fairfax?
Wasps are stinging insects that can cause serious problems for you and your loved ones, especially if anyone has allergies. Wasps can sting and bite repeatedly, injecting their venom into their prey numerous times. For people that are allergic to their venom, it can be fatal, leading to anaphylactic shock.

Even without an allergy, the bite can be painful and become infected if not tended to properly. To protect yourself from the threats of wasp activity, it's important to be proactive. The best source of wasp control and prevention is from the experts, and the team at Miche Pest Control is eager to help you. Call us today to discuss your wasp control needs and we'll get the ball rolling.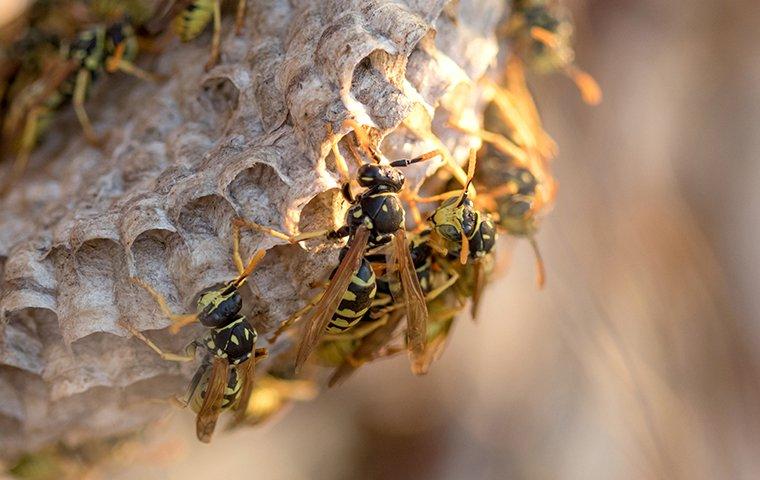 The Secret To Keeping Wasps Away From Your Fairfax Property
When it comes to protecting yourself from wasp activity, it's important to take precautions. There are several preventative measures you can take to keep them at bay. Consider the following tips for keeping wasps away from your property:
Apply caulking to seal cracks and crevices around the porch.

Grow wasp-repelling plants such as wormwood, marigold, mint, basil, and geranium.

Keep an eye out for wasp nests in sheds, garages, wall cavities, etc.

Keep trees and shrubs trimmed and well-maintained.

Maintain your garden and do not overplant flowering plants.

Make sure to cover up holes in the ground with cement or grass

Promptly dispose of trash and clean spills right when they happen.

Reduce access to food and never leave food (human and pet) outside.

Store garbage in tightly sealed cans and cover any compost piles.

When possible, keep all doors and windows closed.
These are all useful tips in effective wasp-control efforts, however, none of them guarantee results like professional pest control services. The best thing you can do is seek out the help of the pest experts. Miche Pest Control offers safe, effective wasp removal services that protect your property all year. Contact us today to learn more.
Request Your Free Quote
Complete the form below to request your no obligation quote.