Top Rated Termite Control Services For Homes & Businesses In Fairfax VA
Miche Pest Control is a top rated, family owned and operated, full service pest control company that provides termite control services for homes and businesses in Fairfax VA and the surrounding areas. Our expert technicians get rid of termite infestations and work preventatively to keep termites from coming back after they've been eliminated. Miche Pest Control has a 4.9 star rating and over 1,000 reviews online - call today!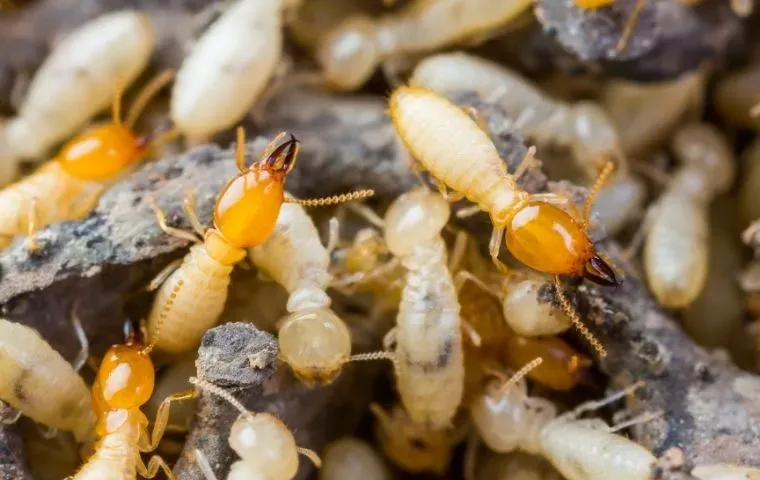 Comprehensive Termite Solutions For Fairfax, VA Properties
Fairfax, VA, is a quaint town that was established in 1961. Since the very early days of life in Fairfax, pests have been an ongoing presence. Termites are a common area pest species of which both home and business owners should be conscious. These intruders can cause serious structural damage to your home or business, putting you and everyone in the building at risk. If you want to secure guaranteed protection from termite damage, you've come to the right place.

Welcome to Miche Pest Control, your go-to source for quality termite control and prevention solutions. Our full-service pest control company is family-owned and operated, and we treat all our customers like they're part of the Miche family. When you partner with us, you are guaranteed effective results that last all year long. Give us a call to discuss your termite control needs, and we'll get the process started right away.
Six Signs Your Fairfax Home May Have A Termite Problem
Termites cause widespread damage that is often hard to come back from. That's why it's important to catch termite activity in its earliest stages so that you can prevent the problem from escalating any further. To assist you in your termite detection efforts, here are six common signs indicating your Fairfax home may have a termite problem:
1. A hollow sound made by tapping on wood with a heavy object.

2. Cracks and crevices along the foundation.

3. Discarded wings on the floor near doors and windows.

4. Gallery tunnels (mud tubes) in the ground that travel to openings along your foundation.

5. Swarmer termites flying around looking for nesting spots.

6. Wood to soil contact and damp, damaged or weakened wood.
If you suspect any termite activity around your house, the best thing you can do is reach out to pest experts right away. The team at Miche Pest Control addresses termite activity as soon as possible to mitigate the scope of the damage, protecting not only your safety but your finances in the long run.
How Dangerous Are The Termites In Fairfax?
Why is it that termites are so destructive? Well, these little pests are wood-eaters that feed on and tunnel through moisture-damaged, rotting wood. Over time, they erode the construction of your home or business and weaken its structural integrity from the inside out.

Not only does this endanger everyone on the property, but the expenses can become astronomical. To give you an idea of the financial burden caused by termite damage, consider the fact that the NPMA estimates that U.S. home and business owners spend around five billion dollars every single year on termite damage repairs and prevention costs.

Your best protection from the detriments of a termite infestation is professional pest control services, and here at Miche Pest Control, we provide extensive termite treatments and monitoring services to give your property the protection it deserves. Call us today to schedule your free inspection.
Reasons For Being Mindful Of Termites Throughout The Year In Fairfax
Being mindful of termite activity is something that Fairfax property owners should do all throughout the year. While termites might resemble ants, the truth is they're much worse. Termites are moisture pests that chew through your property's structural timbers. They eat through construction material, and anything containing cellulose, including personal belongings, items in storage, and of course, various wood sources throughout your property.

Something else to consider is that termites cannot survive without moisture. They build tunnels in damp soil, avoiding dry conditions as they make their way towards the foundation of your structure. They then seek out moisture-damaged wood to feed on, which is easier for them to tear into and nest in.

Another reason why it's important to be mindful of termites throughout your home is that most homeowners' insurance plans don't even cover termite damage. That means you are left to pay a hefty sum of money to deal with an issue that could have been prevented. To avoid this financial nightmare, and protect the safety of everyone in the home, the best idea is to secure regular services from the pest professionals. Miche Pest Control is here to help you.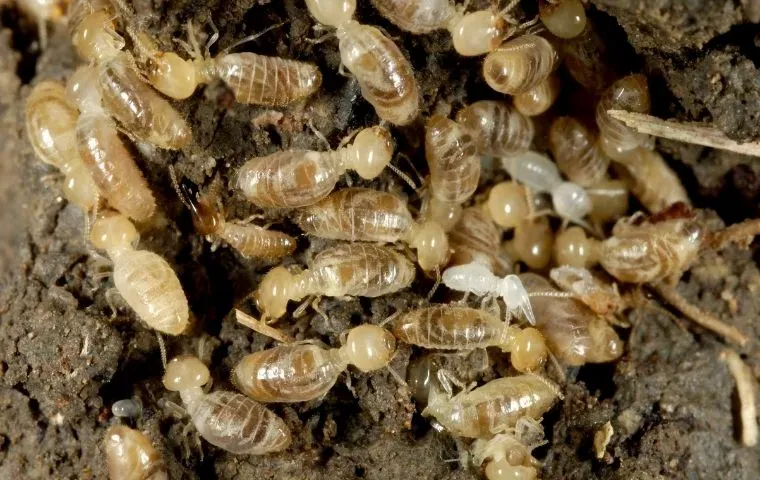 Now Is The Time To Protect Your Fairfax Home From Termites
Considering the damage that termites can do to your property, it's in your best interest to reach out to the pest professionals. The team at Miche Pest Control is here to address all your termite control and prevention needs. We work hard to bring you quality pest protection while providing you with the most positive pest experience possible.

From our organic pest control options to our quarterly or bi-monthly service options, we work hard to meet your needs. We also provide flexible scheduling options so that we can identify, exterminate, and prevent termite activity at your convenience. Get in touch with us today to learn more about our termite control process. Our treatments are customized to meet your needs, and your satisfaction is our number one goal!
Request Your Free Quote
Complete the form below to request your no obligation quote.