Top Rated Mosquito Control Services For Homes & Businesses In Fairfax VA
Miche Pest Control is a top rated, family owned and operated, full service pest control company that provides mosquito control services for homes and businesses in Fairfax VA and the surrounding areas. Our expert technicians get rid of mosquito infestations fast and work preventatively to keep mosquitoes from coming back after they've been eliminated. Miche Pest Control has a 4.9 star rating and over 1,000 reviews online - call today!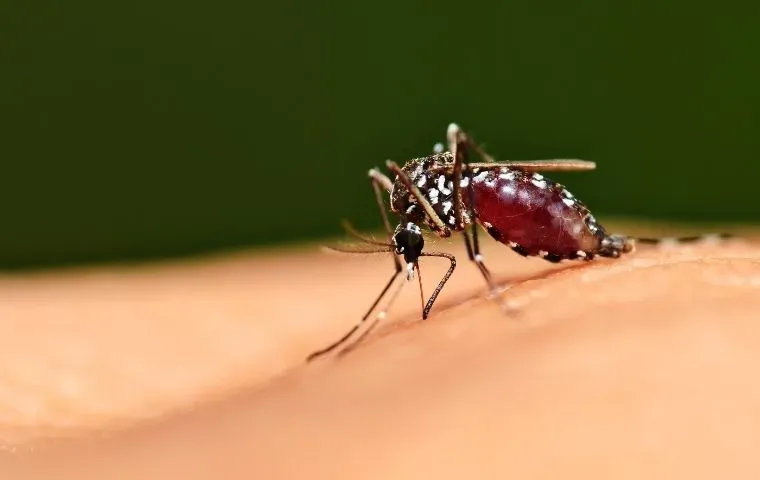 Comprehensive Mosquito Solutions For Fairfax, VA Properties
The small town of Fairfax, VA, may only encompass six square miles, but with a population of around 25,000, there's always a lot going on. Where there are people, there are bound to be mosquitoes, and that means mosquito activity is an ongoing problem here in Fairfax. Local home and business owners are exposed to these parasitic vector pests, meaning everyone in the area is put at risk. If you want to control mosquito activity around your Fairfax property, we're here to help.

Here at Miche Pest Control, we treat both residential and commercial properties with reliable mosquito control services that guarantee year-round protection from infestation. Our family-owned and operated company is proud to service properties throughout Fairfax County and the surrounding areas, offering complete mosquito protection that you can count on. We offer a 10% discount for local first responders, active military personnel, and military veterans, and we provide flexible scheduling to meet your needs. Call us today for a detailed estimate.
How To Limit Your Mosquito Exposure Risk In Fairfax, VA
Mosquitoes are known for leaving us with itchy, red welts, but their bites are more threatening than many of us may think. These parasites have the potential to transmit a long list of vector-borne illnesses into their hosts, which is why it's important to minimize your exposure to mosquitoes in the first place.

By reducing your exposure to mosquitoes, you lessen your chances of getting bitten, and therefore reduce the odds of contracting a vector-borne illness. The best way to minimize your exposure to mosquitoes is to understand what attracts them to your property in the first place. By discovering all attractants and conducive conditions around your property, you can work to eliminate them and therefore reduce mosquito activity.
All The Ways You Attract Mosquitoes To Your Fairfax Property
So, what are these attractants and conducive conditions? Well, mosquitoes prefer cool, damp areas, meaning vegetation throughout your yard is the perfect place for them. They can be found near shrubs and bushes, and they also like tall grass and garden plants.

Another one of the major mosquito attractants to keep in mind is sources of standing water throughout your property. Most of a mosquito's life cycle occurs in water, which is why they find water sources and lay their eggs in them.

By eliminating these attractants, you can effectively reduce your exposure to mosquitos and the diseases they transmit. The most effective way to get rid of these attractants is to rely on a team of qualified pest professionals. Miche Pest Control is here to address all your mosquito control and prevention needs. We are committed to providing quality protection that you can depend on throughout the year.
Protecting Yourself From Dangerous Mosquitoes In Fairfax, VA
When an infected mosquito injects their saliva into your bloodstream, they expose you to a variety of vector-borne illnesses that can become quite serious if not treated. To protect yourself from dangerous mosquitoes here in Fairfax, here are some preventative tips to try:
1. Divert water away from the house by maintaining gutters and downspouts.

2. Eliminate sources of standing water around the property (containers, buckets, old tires, etc.).

3. Fill tree holes with expanding foam (to prevent mosquitoes from nesting in them).

4. Install screens or repair existing screens on doors and windows.

5. Keep vegetation well-trimmed and keep the grass short.

6. Keep windows and doors closed when possible.

7. Wear mosquito repellent with DEET and treat clothing with permethrin.
While the following methods of prevention are a great place to begin, the most effective way to control mosquito activity is still with help from the professionals. Here at Miche Pest Control, we are proud to provide reliable mosquito control and prevention services that local home and business owners can feel good about all year long. Call us today to learn more.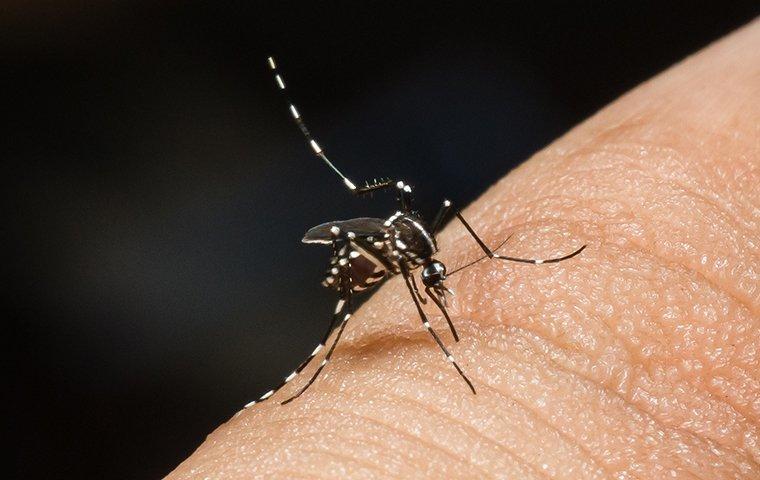 Why Professional Mosquito Control Is A Great Idea For Your Fairfax Property
Overall, protecting yourself from mosquitoes is much more important than many of us think. When you are bitten by an infected mosquito, the saliva they secrete enters your bloodstream and exposes you to a long list of vector-borne illnesses. Mosquitoes carry a host of diseases and viruses, some of the most common ones including Zika virus, malaria, West Nile virus, chikungunya, and encephalitis. When your health is on the line, it's important to get the best protection possible.

Only ongoing mosquito control services from the pest professionals can guarantee the protection you deserve. Call Miche Pest Control today to discuss your mosquito control and prevention needs. We're proud to offer year-round mosquito management that you can count on. We offer non-invasive pest control treatments that are customized to meet your needs, and our flexible scheduling options prioritize your needs and preferences. Reach out today for your free service quote. Our pest-free guarantee gives you ongoing peace of mind knowing you're completely protected from these vector pests throughout the year.
Request Your Free Quote
Complete the form below to request your no obligation quote.