Top Rated Cockroach Control Services For Homes & Businesses In Fairfax VA
Miche Pest Control is a top rated, family owned and operated, full service pest control company that provides cockroach control services for homes and businesses in Fairfax VA and the surrounding areas. Our expert technicians get rid of cockroach infestations fast, and work preventatively to keep cockroaches from coming back after they've been eliminated. Miche Pest Control has a 4.9 star rating and over 1,000 reviews online - call today!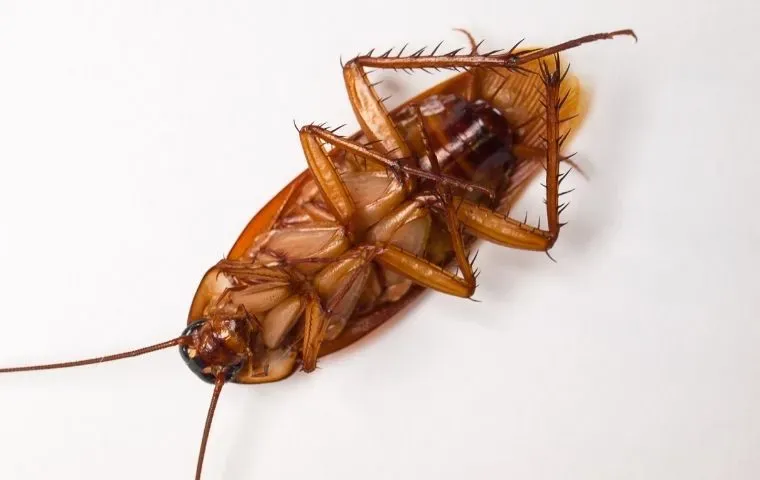 Comprehensive Cockroach Control For Fairfax, VA Properties
Fairfax, VA, is consistently ranked as one of the top cities in terms of quality of life. However, how good can our quality of life really be when pests are roaming the streets? Cockroaches are a real problem for Fairfax home and business owners, and an infestation can seriously threaten your health. To guard your property and those inside of it from a cockroach infestation, it's important to rely on a team of qualified pest professionals. That's where we come in.

Welcome to Miche Pest Control. We are a family-owned and operated company located in Manassas, VA, and we're proud to be local Northern Virginia pest control experts. We protect local properties from cockroaches throughout the year, servicing residential and commercial properties across Fairfax County and the surrounding areas. Our full-service roach control solutions are customized to meet your needs. Reach out today to speak to one of our team members about our cockroach control and prevention services.
How To Tell If Your Fairfax Home Has A Cockroach Problem
You're probably wondering how to tell if you have any cockroaches in your Fairfax home. It's important to be aware of any indications so that you can address the problem as soon as possible. If there are cockroaches in your home, you may spot egg casings and droppings in active areas, and you may detect a musky, unpleasant odor.

Noticing these signs is usually indicative of a larger cockroach infestation. However, even if you don't notice any signs, it doesn't necessarily mean you're in the clear. You should still do everything you can to be proactive in minimizing your exposure to and reducing your chances of experiencing cockroach infestation.

If you suspect cockroach activity around your home, the best thing to do is call in the pros right away. Miche Pest Control is proud to provide complete cockroach control and prevention services that local homeowners and their loved ones can feel good about. Call us today to get started.
Three Things Everyone In Fairfax Should Know About Cockroaches
A cockroach infestation can be overwhelming. To stay grounded, it's a good idea to know some of the cockroach basics. Having a foundation of knowledge can help you in the event of an infestation. Here are three things that everyone in Fairfax should know about cockroaches:
1. Cockroaches are notoriously resilient pests that date back to 320 million years ago. They're the most primitive living insects we know of; there are around 4,000 roach species throughout the world.

2. Cockroaches have broad, flattened abdomens with six long longs, They are reddish-brown to dark brown in color, and their head is covered by a hard exterior.

3. Cockroaches are notorious for sneaking into small cracks and crevices, creating entry points in the foundation, exterior walls, space under doors, around windows, vents, and torn screens.
Upon detecting any cockroach activity, don't hesitate to call in the pest experts. Miche Pest Control offers comprehensive cockroach treatments that are thorough, safe, and effective. Contact us to learn more about our cockroach control and prevention services.
All The Ways Cockroaches In Fairfax Are Harmful To Your Health
Cockroaches feed on organic food sources, including decaying matter, sewage, and other filthy substances. As they travel around from one dirty area to the next, they pick up all kinds of germs and pathogens. When they get inside your home or business, they bring these pathogens inside and spread them all around your space.

Along with germs and bacteria, cockroaches leave droppings all around your property, including feces, saliva, and shed skin. These droppings contain allergens, which become airborne and trigger allergies and asthma attacks. All the contamination can have serious health consequences for everyone on the property.

Cockroach contamination is linked with a variety of ailments, such as dysentery, salmonellosis, cholera, gastroenteritis, listeriosis, giardia, typhoid fever, and E.coli. There are 30 different species of human bacteria associated with a cockroach infestation, exposing you to serious health problems. Call Miche Pest Control today to set up your free inspection.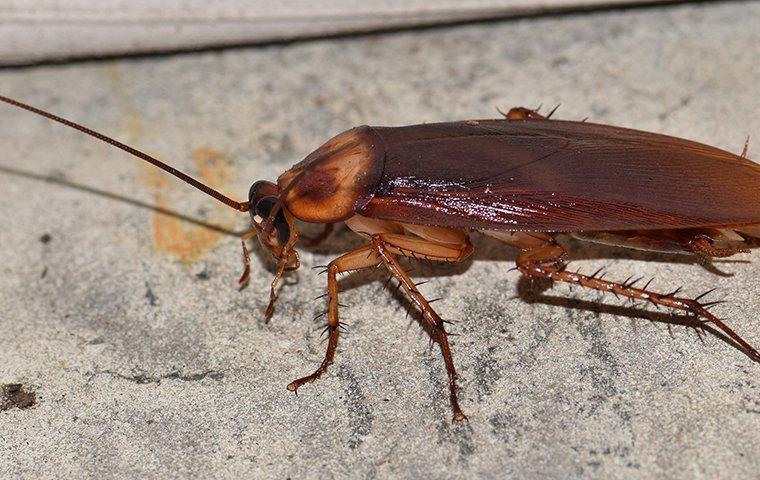 Five Quick Tips To Keep Dangerous Cockroaches Out Of Your Fairfax Home
We know that cockroach infestation can cause widespread contamination, but what do we do about it? It's a good idea to be proactive in your efforts to avoid cockroach activity. Here are five quick tips to keep dangerous cockroaches out of your Fairfax home:
1. Block off entry points by applying weather stripping around windows and doors.

2. Seal cracks, crevices, and spaces around wires, cables, pipes, and other utilities that enter from the outdoors.

3. Eliminate sources of excess moisture around the property by maintaining your plumbing and using vent fans and dehumidifiers.

4. Promptly clean up spills and crumbs, vacuum regularly, and sweep beneath the stove and fridge.

5. Store your food in sealed, air-tight containers, and avoid leaving food out (pet food included).
These tips are all useful in minimizing your exposure to cockroaches, but still, your best protection against cockroaches is ongoing pest control services from the professionals. Miche Pest Control provides reliable cockroach treatments that give you peace of mind, safety, and roach-free conditions throughout the year.
Request Your Free Quote
Complete the form below to request your no obligation quote.