Top Rated Pest Control Services For Homes In Fairfax VA
Miche Pest Control is a top rated, family owned and operated pest control company that provides pest control services for homes in Fairfax VA and the surrounding areas. Our expert technicians get rid of pest infestations fast, and use preventative treatments to keep pests from coming back after they've been eliminated. Miche Pest Control has a 4.9 star rating and over 1,000 reviews online - call today!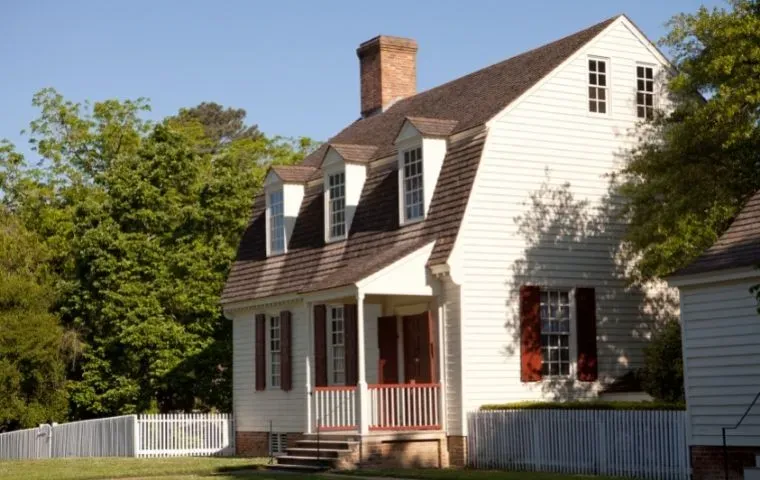 Comprehensive Pest Control For Fairfax, VA Properties
There's always so much to do here in Fairfax, VA. Whether you're attending one of our world-class events, town festivals, or crafts shows, there are endless opportunities for adventure. However, some adventures aren't so desirable, like pest infestation for instance. When pests get into our homes and businesses, they spread quickly and expose us to the nightmare of infestation. If you want to protect your Fairfax property from the dangers of pest infestation, we're eager to help you.

Miche Pest Control is your local source for quality pest solutions. We are a family-owned and operated company that is dedicated to superb customer service. We provide comprehensive pest control solutions to homes and businesses throughout Fairfax County and the surrounding areas, bringing pest-free conditions to properties across Northern Virginia. Contact us today to get your no-obligation quote and set up an initial inspection.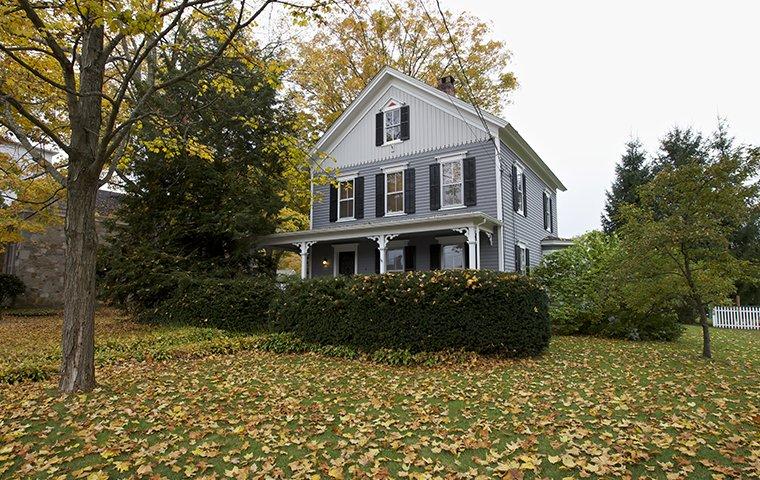 How To Keep Your Fairfax Home Pest Free
To keep pests out of your Fairfax home, it's important to identify attractants and conducive conditions. Seeing as pests are drawn to sources of food, water, and shelter, these sources draw pests in from the outside. Here are some of the most helpful ways to keep your home pest-free:
Cleanliness – The cleaner the home, the less attractive it is to pests. Vacuum the floor and keep household appliances clean. Regularly wash bedding, clothing, and upholstery.

Moisture Build-Up – Reduce sources of humidity by fixing leaky pipes and installing dehumidifiers in moisture-rich places like the basement, kitchen, bathrooms, and laundry rooms. Install weather stripping around the windows and doors.

Food Sources – Never leave food out and always wipe up spills promptly as they happen. Also, store food in airtight containers to prevent access to pests.
While eliminating attractants and conducive conditions can go a long way in keeping your home protected from household infestation, there is only one way to get guaranteed protection. Professional pest control services are the most thorough and effective form of pest protection, and Miche Pest Control is your local source for everything pest-related. Reach out to us for all your pest control needs.
Why Professional Pest Control Is Beneficial For Fairfax Business Owners
There are many reasons why professional pest control services are important. They're especially crucial for business owners because commercial infestation can take down your entire operation very quickly. Not only can it affect your bottom line, but it threatens your employees, your customers, and your reputation.

Professional pest solutions give businesses extensive coverage from the perils of infestation. Only a team of pest experts can successfully detect, treat, and eliminate pest activity at a large scale. It's the only way to secure guaranteed protection for your Fairfax business. Pest professionals are prepared for any pest problem, utilizing the latest technologies and updated products to treat pest activity from the inside out.

Professional pest control is also more economical in the long run. Instead of spending time and money on case-by-case treatments, the experts tackle the issue at large and avoid the need for repeat treatments. If you want to avoid commercial pest infestation and secure a bright future for your business, call Miche Pest Control today. We're here to help.
The Importance Of Quality Pest Control In Fairfax, VA

As a property owner here in Fairfax, it's important to protect your home or business, as well as the health and safety of everyone inside the structure. When pests enter the picture, all of that is threatened. The most reliable protection that you have from the dangers of pest infestation is regular services from the pest professionals.
Some property owners may think that professional pest control services aren't necessary, but we're here to tell you quality pest control from the experts is the best way to go. Miche Pest Control offers comprehensive pest solutions that home and business owners can rely on all year long. We offer extensive coverage and protection that just isn't possible without professional assistance. Call us today to learn more about our pest control solutions. When you partner with us, you are guaranteed effective results that will last you all year long.

Four Reasons DIY Pest Control Doesn't Work In Fairfax Homes
When it comes to pest infestation, there are a variety of DIY treatments available on the market, and while it can be tempting to try to deal with things on your own, it's not the best idea. Relying on DIY pest control methods isn't the way to go. Here are four reasons why DIY pest control doesn't work:
1. Even if you eliminate visible pests, there are always hard-to-reach spots and hidden areas that only the professionals can effectively address.
2. Through trial and error, you waste a lot of time and money on various treatments.
3. The unsupervised use of pesticides poses many health risks to everyone on the premises.
4. Professionals use big-picture treatments that address the core of the issue rather than brushing the surface.
Request Your Free Quote
Complete the form below to request your no obligation quote.